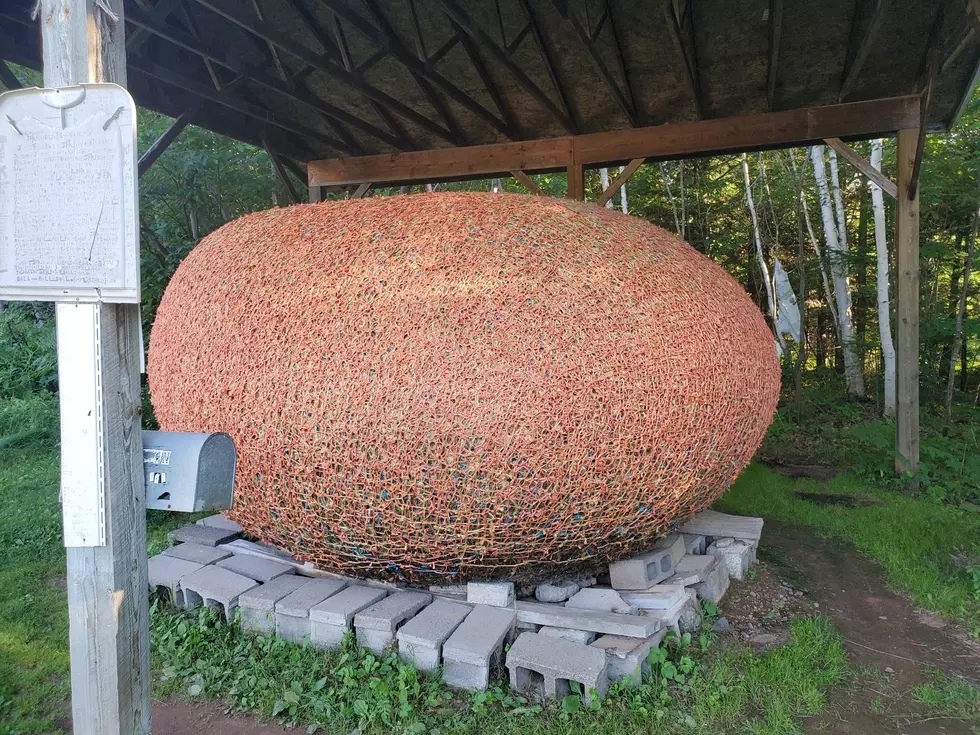 Is The World's Largest Ball Of Twine In Lake Nebagamon?
Photo Credit: Joe Danger
The other night my lady asked me if I wanted to go to see the World's Largest Ball of Twine.  I said yes, but assumed it was somewhere like Kansas as part of one of those roadside attractions.  She informed me it was in Lake Nebagamon, which didn't seem right.
We hopped on the motorcycles and proceeded to leave Superior with a planned stop at The Covered Wagon for some grub before witnessing this roadside marvel.  Now, I didn't bother to Google this attraction before entering it into the GPS.  I just went on the address I was given.  I ended up driving right by it as it's in the backyard of a home, still visible from the road though.  We turned around and sat on the road for a couple of minutes debating on walking back to it, when JFK came out to greet us.
James Frank Kotera claims to have made the World's Heaviest Ball of Twine.  Based on internet searching, other places around the country have similar claims and some might actually be larger in circumference.  From straight up weight though, at the time of writing this, the JFK ball of twine weighed 23,720 pounds.  James has been working on it since 1979 and is still working on it.  He weighs the twine before adding it to the monster ball, as weighing in place is not possible without heavy equipment and a scale of some sort.
Enter your number to get our free mobile app
If you want to see it in person and sign his guest book with signatures from as far as Europe, just head out to 8009 S. Oakdale Rd, Lake Nebagamon, WI.