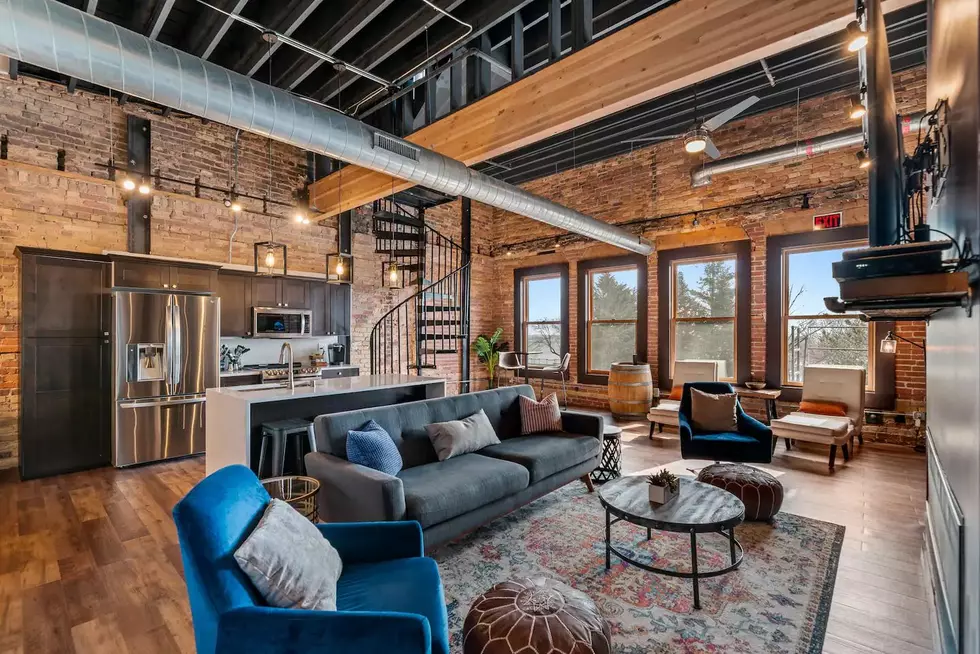 Peek Inside This Super Modern Duluth Airbnb
Courtesy of Blacklist via Airbnb
If you want a once-of-a-kind experience next time you visit Duluth or you're looking for a cool staycation, we have the place for you.
Airbnb rentals have been growing in popularity over the past few years and there are a lot of really cool ones in the area for tourists and residents looking for a little getaway. One of the tiniest ones in the area also happens to be one of the coolest!
There is also an Airbnb located right next to Lake Superior. If you look out the window, you can look right down into the lake! That is the kind of experience those coming to the area are looking for.
Then, of course, there are the straight up wacky and awesome rentals, like the old jailhouse converted to an Airbnb. It is less than one-hundred bucks a night to rent and it is definitely a once-in-a-lifetime type of stay located in southern Minnesota.
Then there are the rentals that are jaw-dropping, like the one I came across while browsing the site. This rental is just a short walk from downtown Duluth and Canal Park and has some of the very best views you could get.
Located along Superior Street, it is so close to Canal Park that there is a small bridge connecting you to it from the Lakewalk, which is located directly behind the building.
The spot has three bedrooms and two bathrooms but it is the decor and overall vibe that makes it stand out. It is a mix of modern and industrial with cozy and warm. It truly is unlike any other rental I've ever seen, for the ceilings and staircase alone.
The lighting, the ceilings, the brick accent walls and the furniture all come together for a truly unique rental. I am obsessed with it! Plus, you can spot the Aerial Lift Bridge from the large windows. Now that is the true Duluth experience right there.
The rental is about $369 bucks a night but it fits quite a few people. Plus, it has everything you could ever need. If I booked this rental, I wouldn't even leave because it's so cool.
Inside Duluth's Most Industrial & Modern Airbnb
Best Airbnb Rentals in Duluth