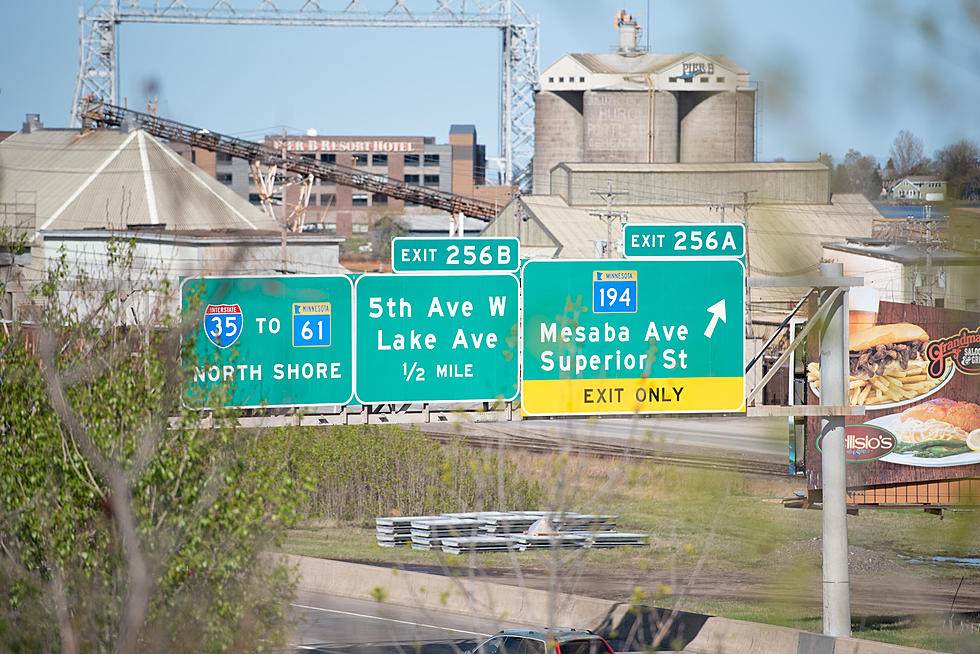 I-35 Northbound Ramp Closures Happen June 3 + 4 Near Mesaba Avenue
Nick Cooper - TSM Duluth
A pair of related temporary ramp closures will affect traffic along I-35 during a two-day stretch.  Officials with the Minnesota Department of Transportation are alerting the general public about the ramp closures scheduled at Exit 256A - near Mesaba Avenue, off the northbound lanes of I-35.  The closures are related to the work being  done in the area to install the new Traffic Management System that MNDOT is putting into service in the Twin Ports.
Here are the specific traffic impacts for the two ramp closures:
June 3:  Exit 256A - the Mesaba Avenue ramp - will close at 8:00 PM.  Traffic will be detoured by way of the Superior Street ramp to 6th Avenue West to First Street and then back to Mesaba Avenue. The closure is expected to last between three and four hours.
June 4:  Exit 356A - the Superior Street ramp - will close after 9:00 AM.  Traffic for this closure will be detoured via the Michigan Street ramp to 5th Avenue West and then back to Superior Street. The closure is expected to last between three and four hours.
According to details released by the Minnesota Department of Transportation, the work crews on site will be installing a CCTV camera pole foundation as part of the Traffic Management System upgrade.
MNDOT reminds drivers to be alert while driving through this work zone or any of the road construction happening this summer.  They offer the following tips for navigating construction work zones:
Slow down
Use care and caution while driving through the work zone
Stay alert
Be aware of changing conditions
Watch for workers and slow moving equipment
Obey posted speed limits.  Fine for a violation in a work zone is $300
Minimize distractions
Be patient
Expect delays - especially during peak travel times
For more details about this specific work project or any of the road construction coordinated by the Minnesota Department of Transportation, click here to visit their online project pages.
10 Words & Phrases You Will Only Hear In Minnesota And Wisconsin
LOOK: Here Are 30 Foods That Are Poisonous to Dogs
To prepare yourself for a potential incident, always keep your vet's phone number handy, along with an after-hours clinic you can call in an emergency. The ASPCA Animal Poison Control Center also has a hotline you can call at (888) 426-4435 for advice.
Even with all of these resources, however, the best cure for food poisoning is preventing it in the first place. To give you an idea of what human foods can be dangerous, Stacker has put together a slideshow of 30 common foods to avoid. Take a look to see if there are any that surprise you.