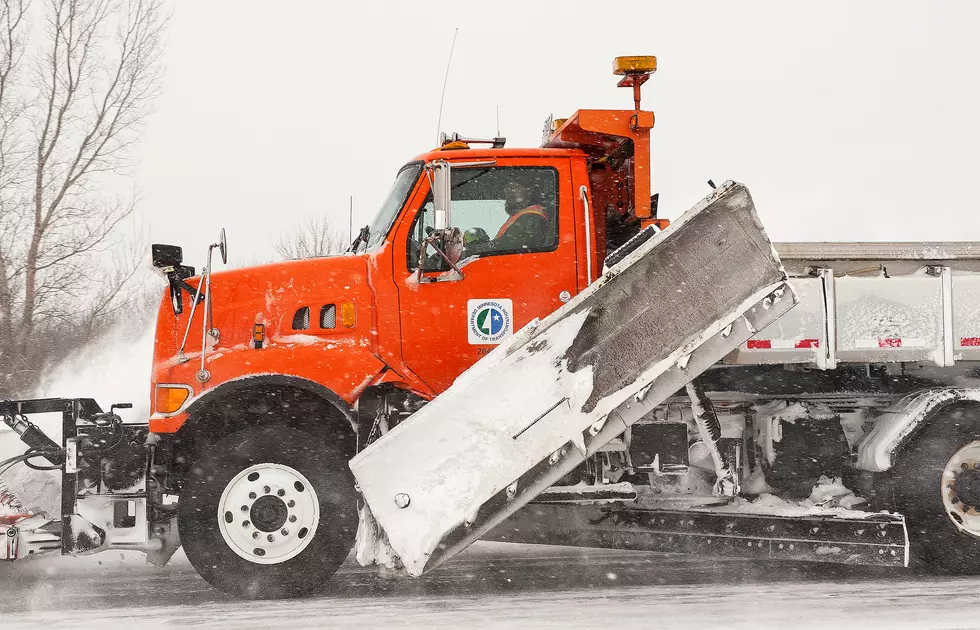 Here Are The Winners In MNDOT'S Name A Snowplow Contest
MNDOT
How fun was that!  Winter in the Northland can seem like a long stretch - especially when it falls in the midst of a global pandemic. To bring some levity to the lives of Minnesotan's, the Minnesota Department of Transportation rolled out a "Name A Snowplow" Contest at the end of 2020.  They solicited nominations, then had people whittle the entries down, and they've finally announced their winners.
MNDOT promised a winner for each of the eight districts it serves throughout the state - and that's what they ended up with.  According to information released by the agency, more than 22,000 name ideas were submitted towards the end of last year.  These were narrowed down to 50 finalists.  Then last month, more than 122,000 votes were cast in the contest - choosing between the fifty finalists.
Minnesota Department of Transportation Commissioner Margaret Anderson Kelliher shared the agency's thanks for everyone involved:
"We are amazed by the number of creative name suggestions people proposed. We thank everyone for their votes and participation in this fun contest, and through the process, becoming more aware of our snowplows, the tireless women and men who operate them, and the work necessary to keep our roads safe."
In total, one snowplow in each of the eight districts will be given its name.  The naming process is part of MNDOT's way to bring positive attention to the job and service that snowplow drivers provide to drivers everywhere in the state.  These MNDOT employees do quality work year-round, but their roles operate under a spotlight during the winter months.
So what were the winning names?  They ranged the gambit from the historical to the hysterical. The total vote tallies are available on MNDOT's website; click here to see them.  As far as the snow plow for our area (the Northland - served by District 1), it's a nod to the age-old "duck duck grey duck" argument.  Read on to see all of the winning names:
Winners Of The MNDOT Name A Snowplow Contest
Get the details about the winning names for the MNDOT Name A Snowplow Contest.