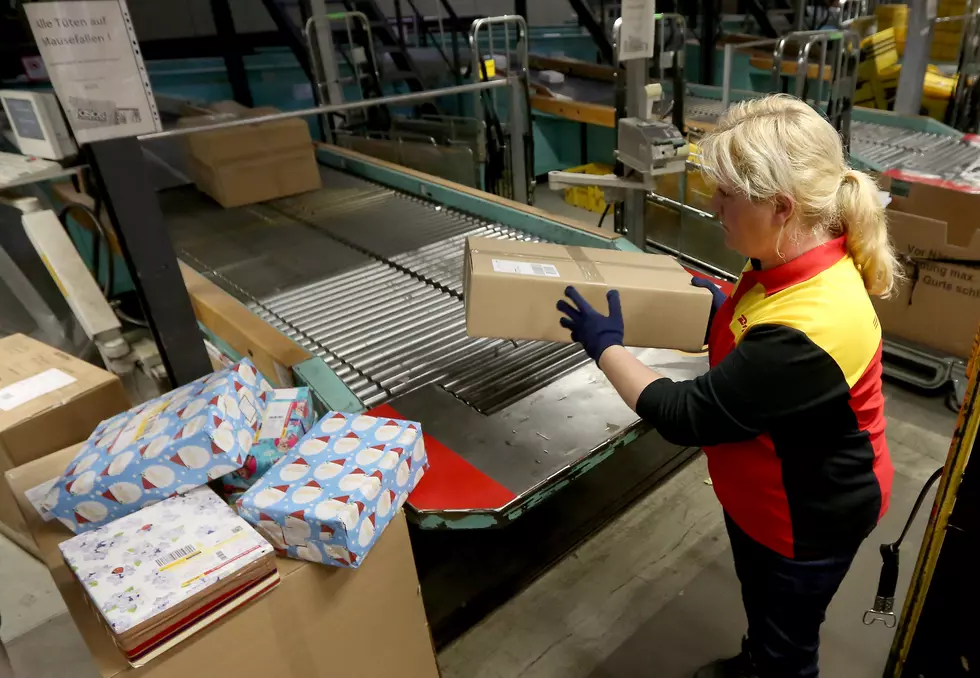 Here Are The Holiday Shipping Deadlines You Need To Know
Adam Berry, Getty Images
Santa's elves aren't the only ones keeping busy right now. It is peak season for mailing and shipping services. The holidays bring a huge influx of business as people try to send their loved ones a gift across the globe.
Because so many people are trying to send things in the mail, services like Amazon, FedEx, UPS and the U.S. Postal Service have to flex their usual shipping schedules and cut-off dates just a bit. (For example, a package that usually only takes a few days to get somewhere may need to be sent out a week in advance this time of year.)
Don't sweat it if you haven't send everything out just yet - we have you covered. Here are the most important dates and deadlines you should know right now if you still have some shipping to do.