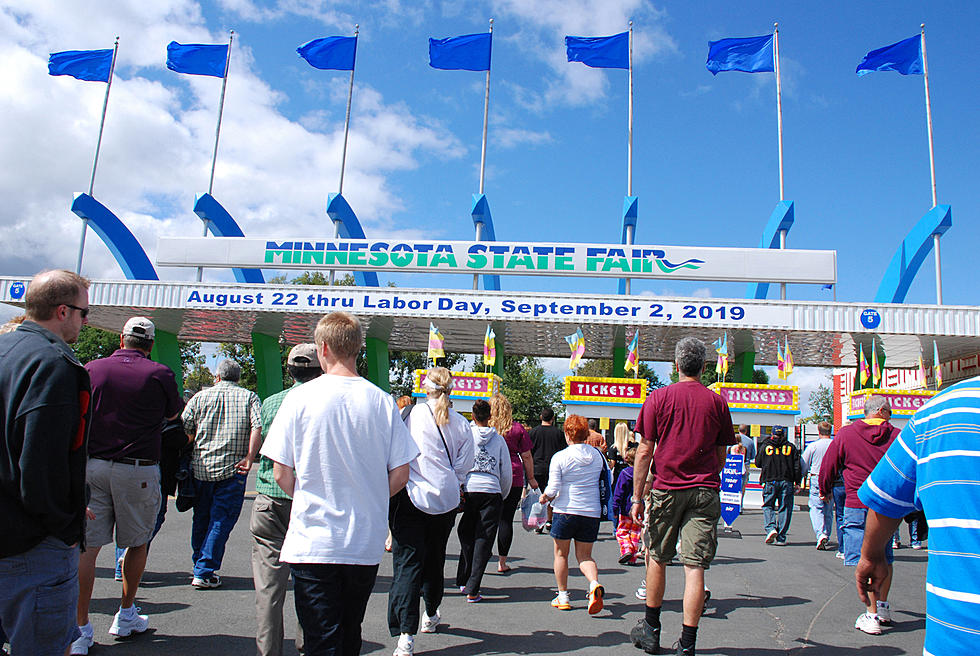 Gun Group From Minnesota Are Suing The Minnesota State Fair To Allow People To Carry Guns
Photo Credit: Minnesota State Fair
The Minnesota Gun Owners Caucus along with an individual from Anoka County and one from Ramsey County (who apparently are regular Minnesota State Fair goers) have filed a lawsuit against the Ramsey County Sheriffs Office who is providing security for  the State Fair and the State Agricultural Society, which puts on the State Fair.
They have filed an injunction that would prevent fair officials from stopping people from entering the fair who are armed and have permits to carry guns. According to the Minnesota State Fair weapons are among many of the things banned from the fair grounds. There will be walk-through metal detectors at all entry gates, with bags, purses, coolers and packages being subject to search.
Bring Me The News Reports that part of the lawsuit states:
Plaintiffs wish to exercise their fundamental, constitutionally and statutorily protected right to carry loaded, operable handguns on their person, at the annual Minnesota State Fair, for lawful purposes including immediate self-defense," the lawsuit states. "But they cannot because of the laws, regulations, policies, practices, and customs that defendants have been enforcing and continue to actively enforce today.
The State Fair has had a ban on weapons for several years but the plaintiffs are claiming that enforcement of this policy has been inconsistent and that having metal detectors at the gates makes their lawsuit even more pressing.
In a statement to Bring Me The News, the State Fair said, "The State Fair does not comment on pending litigation. We will maintain our time-honored Minnesota tradition of peaceful, family-friendly fairs by protecting the safety and security of our guests."
My take on this situation is as follows. I am all for anyone's second amendment right to own a gun as long as they follow the proper procedures to purchase one and get some kind of training on how to use it. I have many friends that own guns and a few that also have a conceal and carry license. But just like some private businesses that post signs in their window saying no guns allowed on premises or inside the business the state fair in my opinion has that same right and that should be respected.
The fair has trained security personnel and officers in place at the fair ground to keep law and order, so I don't understand the argument of need some type of weapon to "protect yourself" at the fair. Unfortunately not all gun owners are responsible and to have civilians walking around the fairgrounds with loaded weapons around thousands of people in my mind spells disaster.
11 Very Common Stereotypes About Minnesota
10 Delicious Snacks With Minnesota Roots
10 Things You Do If You Were Born And Raised In Minnesota