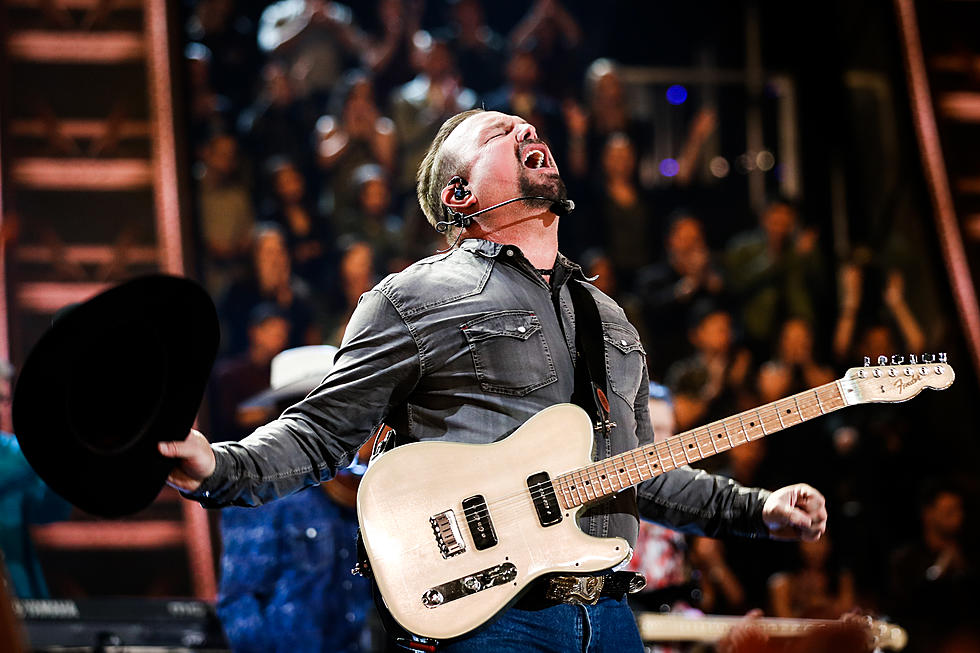 Garth Brooks Setlists Contain At Least 25 Songs + Fun Covers
Getty Images for iHeartMedia
As the Garth Brooks prepares to take over Minneapolis on May 3 and May 4, fans are speculating on what songs he will play.  Recent setlists show massive hits, fun covers and even Trisha Yearwood.
Setlist.com lists from two recent concerts show that Garth isn't slowing down, playing at least 25 songs during the night, with a little bit of a variation that could depend on whether Trisha Yearwood joins him on stage or not.
Of course, you'll hear all the big Garth hits that you know and love, but fun covers have included "Fishing In The Dark" by Nitty Gritty Dirt Band, Bob Seger & The Silver Bullet Band's "Night Moves", and a grande finale of "American Pie" by Don McLean.
When Trisha Yearwood joins Garth on stage, they've performed her hits "She's In Love With The Boy" and "Walkaway Joe", and even a Tom Petty & The Heartbreakers medley.  Perhaps they'll swap that out for a Prince medley should she take the stage in Minnesota?
Trisha Yearwood's presence at either show hasn't been 100% confirmed, but she is doing her Trisha's Tailgate event ahead of Saturday's show, so I wouldn't be surprised to see her join Garth at U.S. Bank Stadium on Saturday night at least.
Here are the two recent Garth setlists, one with Trisha Yearwood on stage and one without.  I bet he has surprises ready for Minnesota, but this gives us a good overall idea of what to expect.
April 20 in Gainesville, Florida (with Trisha Yearwood)

All Day Long
Rodeo
Two of a Kind, Workin' on a Full House
Two Piña Coladas
The Beaches of Cheyenne
Ain't Goin' Down ('Til the Sun Comes Up)
The River
Fishin' in the Dark (Nitty Gritty Dirt Band cover)
That Summer
Unanswered Prayers
If Tomorrow Never Comes
Refugee / Stop Draggin' My Heart Around / I Won't Back Down (Tom Petty and the Heartbreakers cover) (with Trisha Yearwood)
Walkaway Joe (Trisha Yearwood cover) (with Trisha Yearwood)
She's in Love With the Boy (Trisha Yearwood cover) (with Trisha Yearwood)
Standing Outside the Fire
Much Too Young (To Feel This Damn Old)
The Thunder Rolls
Callin' Baton Rouge
Shameless
Friends in Low Places
The Dance
She's Every Woman*
Make You Feel My Love (Bob Dylan cover)*
Amarillo by Morning*
Night Moves (Bob Seger & the Silver Bullet Band cover)*
American Pie (Don McLean cover)*
March 23 in Glendale, Arizona (without Trisha Yearwood)
The Road I'm On
All Day Long
Rodeo
The Beaches of Cheyenne
Two of a Kind, Workin' on a Full House
The River
Fishin' in the Dark (Nitty Gritty Dirt Band cover)
That Summer
Papa Loved Mama
The Thunder Rolls
Unanswered Prayers
Make You Feel My Love (Bob Dylan cover)
Two Piña Coladas
Ask Me How I Know
Much Too Young (To Feel This Damn Old)
Callin' Baton Rouge
Shameless
Friends in Low Places
The Dance
What She's Doing Now*
The Change*
A Friend to Me*
Night Moves (Bob Seger & the Silver Bullet Band cover)*
Standing Outside the Fire*
American Pie (Don McLean cover)*