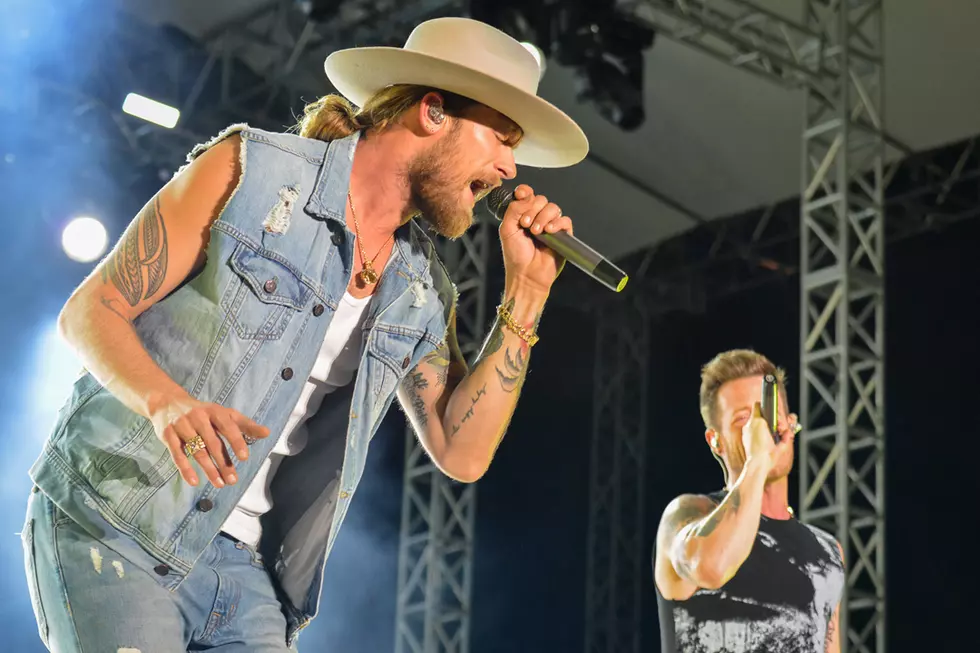 Lights! Pyro! Action! 5 Reasons Florida Georgia Line's Live Show Is a Can't-Miss
CJ Berzin
Florida Georgia Line brought the songs and the party to Country Jam 2018 on Saturday night (June 16). The superstar duo delivered a bevy of hit songs, flashing lights and good times on the third day of the annual festival.
Tyler Hubbard and Brian Kelley are always ready to give concertgoers a good time, and while they've certainly got the hits to do so, they've also got the energy and stage presence to take it to the next level. Their 75-minute set opened with plenty of pyro and closed with all-crowd sing-a-longs to "This Is How We Roll" and "Cruise," and the fun didn't stop in between.
Still not on the FGL bandwagon? Here are five reasons their live show is one of the best in the biz.
See More Pics From Country Jam 2018