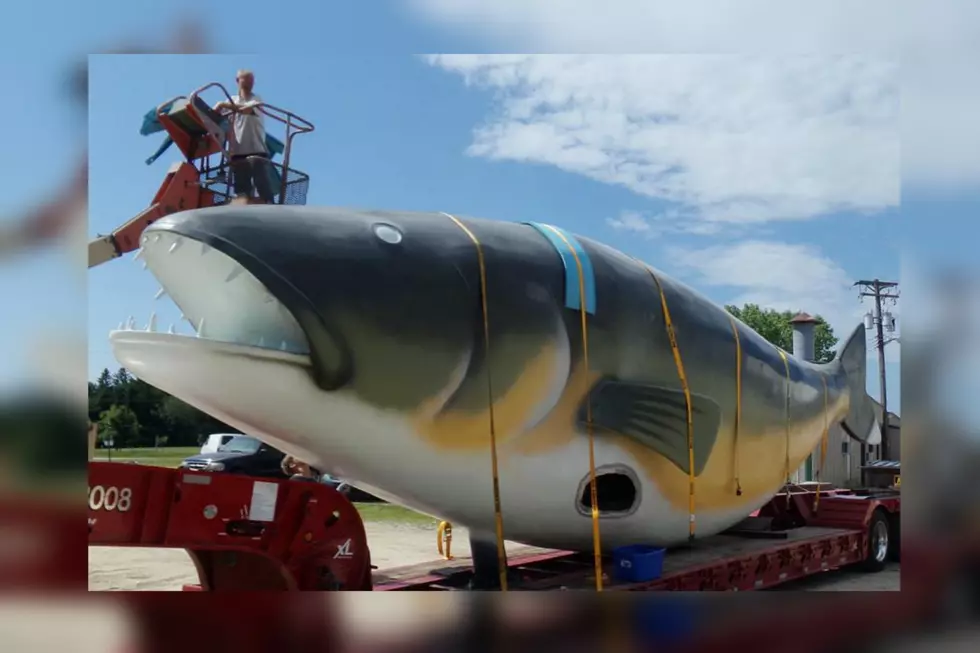 Famous Lake Of The Woods Statue Replaced
Courtesy: Facebook via Rose City Incorporated
If you are familiar with Baudette, Minnesota then you definitely know exactly what I am talking about.
The famous 'Willie the Walleye' statue has been a staple in the small town forever and now, the original statue has been replaced. The good news is a new walleye is already in its place.
Over the past few weeks, the Facebook page has given periodic updates about the work in progress, sharing pictures of his journey from paint to his arrival in the small border town.
According to the Lake Of The Woods Tourism Bureau, a few small adjustments will be made to the new walleye over the next few days, including the addition of a few fins and a fresh coat of paint. The Bureau also said, "We are sad to see old Willie go but are very happy to see the new Willie is on its way to completion."
Based on the photos, it looks like new Willie will be in the same spot as old Willie.
I spent a good part of my childhood in Baudette, as my grandparents lived there. I have also spent a good portion of my adult life there too. In fact, the last time I saw Willie was in August of last year. I always make at least one stop to see Willie the Walleye and while I am sad to see the old statue go, I will give the new one a chance. Ha!
You can watch the installation below, as it was streamed live to Facebook: