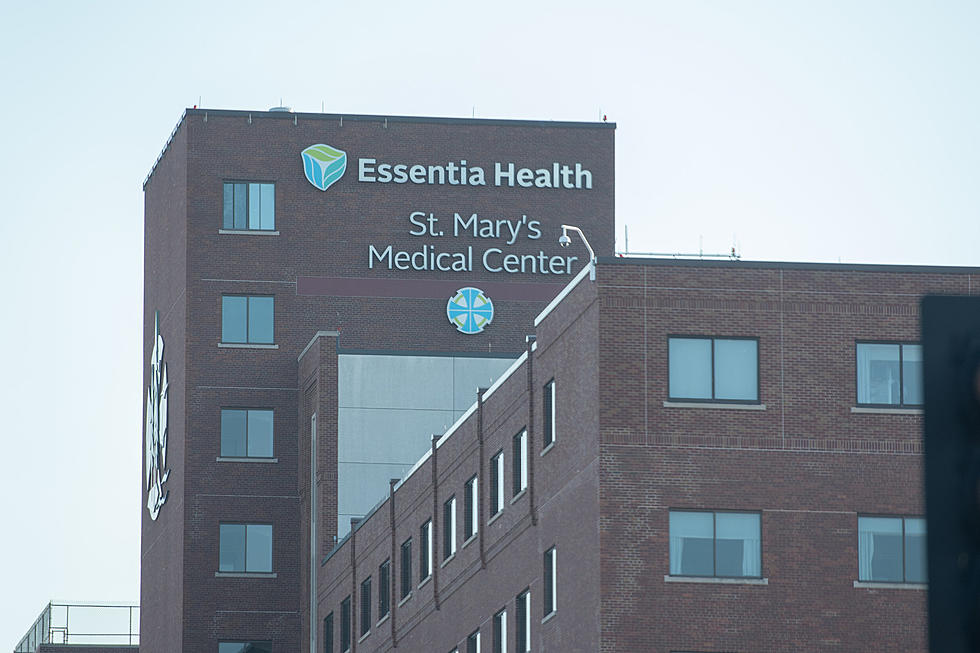 Essentia Health To Soon Reopen First Street On Their Downtown Duluth Campus
Nick Cooper - TSM Duluth
Essentia Health in Duluth has been making headlines lately in the Northland. Recently, they announced the first patient day at the replacement St. Mary's Medical Center had been set for Sunday, July 30, a date that is four years after ground was broken on Essentia Health's $900 million Vision Northland project, which represents the largest private investment in Duluth's history.
This came after they announced the replacement hospital and the accompanying clinic had reached the "substantial completion" milestone in early March and their team had been working to familiarize themselves with the building and its impressive array of new technology, along with moving in furniture, hanging artwork, and putting the finishing touches on 942,000 square feet of newly built space.
This week Essentia Health issued a news release stating that in conjunction with patient care transitioning to the replacement Essentia Health-St. Mary's Medical Center on Sunday morning, First Street at their downtown Duluth campus will reopen Saturday, July 29. The reopened section includes Fourth Avenue East to Seventh Avenue East.
They add that this is the first time since 2019 that First Street on Essentia Health's downtown Duluth campus will be open as it had been closed for Vision Northland construction. The reopening is great news for their staff and the public as it will provide access to their Duluth Clinic First Street Building and the emergency department at the replacement St. Mary's Medical Center.
The main entrance for the replacement St. Mary's is located at 402 E. Second Street and Essentia reminds the public that there is no entrance to the new facility from Superior Street.
QUIZ: Can you identify 50 famous companies by their logos?
How well do you know the logos of 50 of the world's most famous companies? Keep scrolling to see if you can guess which icon belongs to which brand.
Goosebumps and other bodily reactions, explained