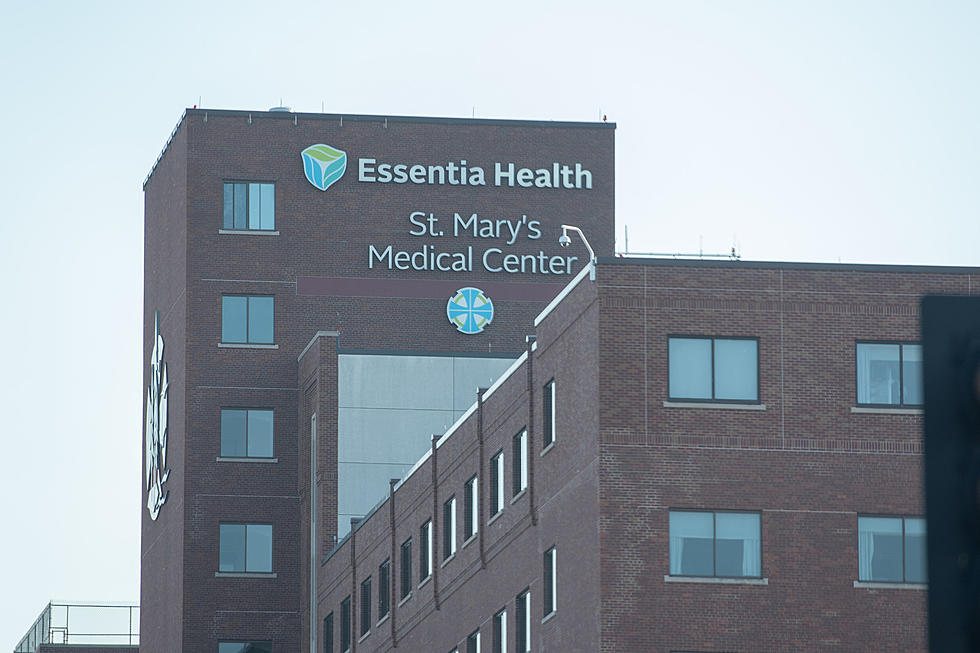 Essentia Health Relaxes Visitor Restrictions For Duluth + Superior
Nick Cooper - TSM Duluth
Good news arrived Thursday for those receiving care at Essentia Health's hospitals in Duluth. The visitor restrictions that had been in place have been relaxed, meaning patients are now being allowed more visitors.
Essentia Health notified the public through a press release, which explained the details of the change as well as one policy that will not be relaxed.
According to the release, Essentia Health will now allow two visitors per patient at a time; the visitors do not have to be the same two people on a given day. This is a slight adjustment from their previous policy that required the same two visitors per patient on a given day.
One visitor may be a child. Children who are visiting a patient must be healthy and supervised by the accompanying adult visitor at all times. They also ask that visitors with children consider limiting the length of their stay to help ensure the safest environment possible for all.
Essentia notes they may limit visitation at any time in the interest of providing a safe and healthy space for the patient. Children are not allowed in the NICU or pediatric units. However, special considerations can be made at the care team's discretion.
Another change is general hospital visitation hours have been extended from 8 a.m. to 8 p.m., with care partners allowed 24/7.
Essentia Health will continue to make special considerations for some patients. They also reserve the right to adjust this policy at any time. Prior to visiting an Essentia Health hospital, visitors are advised to check their hospital and clinic visitor guidelines webpage for the most up-to-date information.
While they are allowing more visitors in their facilities, one policy will not be relaxed. Masking is still required by all who enter an Essentia Health facility.
This is based on guidance from the Centers for Disease Control and Prevention, which indicates when masking is required based on sustained COVID-19 community transmission levels. The majority of counties our facilities serve continue to experience high levels of transmission.
They will continue to evaluate changes to CDC recommendations as they occur and provide updates based on transmission levels when needed.
MORE: Some of the Memes & Tweets That Have Made Us Laugh (and Maybe Think)
KEEP READING: See 25 natural ways to boost your immune system