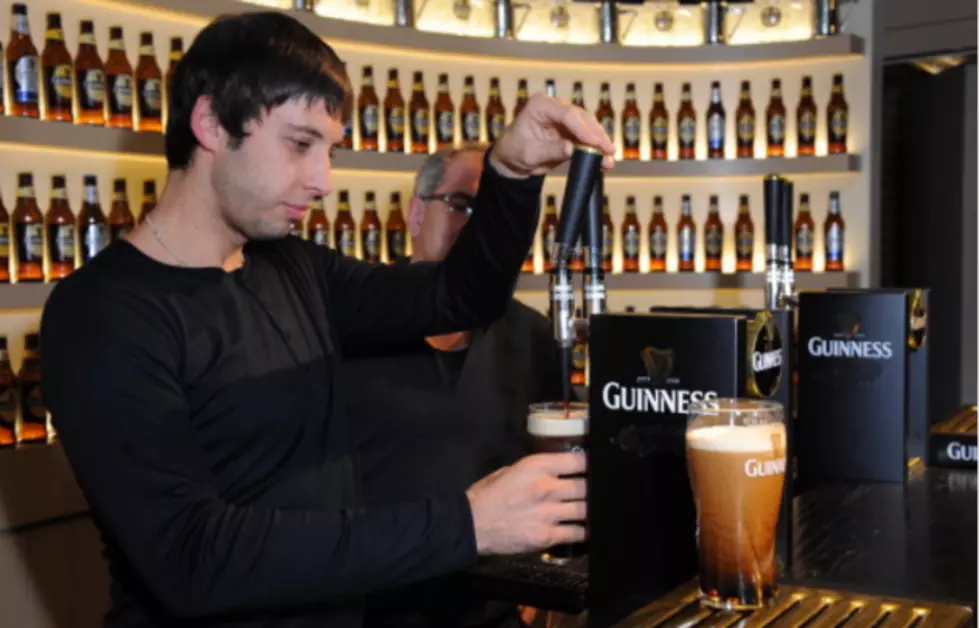 Enhanced DWI Enforcement for St. Patrick's Day Weekend Starts Tonight-Don't Drink and Drive
Stuart Wilson/Getty Images
Starting tonight and all weekend through Monday's St. Patty's Day,  the Duluth Police Department along with other law enforcement partners will have extra officers patrolling Duluth streets to make sure St. Patrick's Day weekend is a safe one.  Get a DD and don't drink and drive!
Plan ahead for your St. Patrick's Day festivities.  You'll suffer serious consequences if you are picked up for DWI and it's totally avoidable!  St. Patrick's Day is historically a dangerous drinking and driving party period.  The stats are amazing and only validates that care should be taken when heading out for a night of partying.
St. Patrick's Day, 2009–2013 — nine traffic deaths and only one was alcohol-related — points to a sign of people making safer, smarter decisions.
During that same time period, 1,450 drivers were arrested for DWI.
The number of DWI arrests on St. Patrick's Day has gone up every year since 2009.
There were 375 DWI arrests on St. Paddy's last year, far greater than the typical 250 DWI weekend average.
There were 104 drunk driving deaths in 2012, down from 111 in 2011. However, that's 104 traffic deaths that could have been prevented.
 Alcohol-related fatalities are decreasing — thanks to motorists making safe, smart decisions. Enforcement campaigns are also making an impact.
Each year, more than 28,000 motorists are arrested for DWI.
Majority of the offenders are males in their 20s
 More than one-half million Minnesotans have DWI on record — that's one in seven drivers.
Oh, and they will be out in full force.  The Minnesota State Patrol, St. Louis County Sheriff's Office, Hermantown Police Department, Proctor Police Department, Floodwood Police Department and UMD Police Department will be joining the Duluth Police Department this weekend.