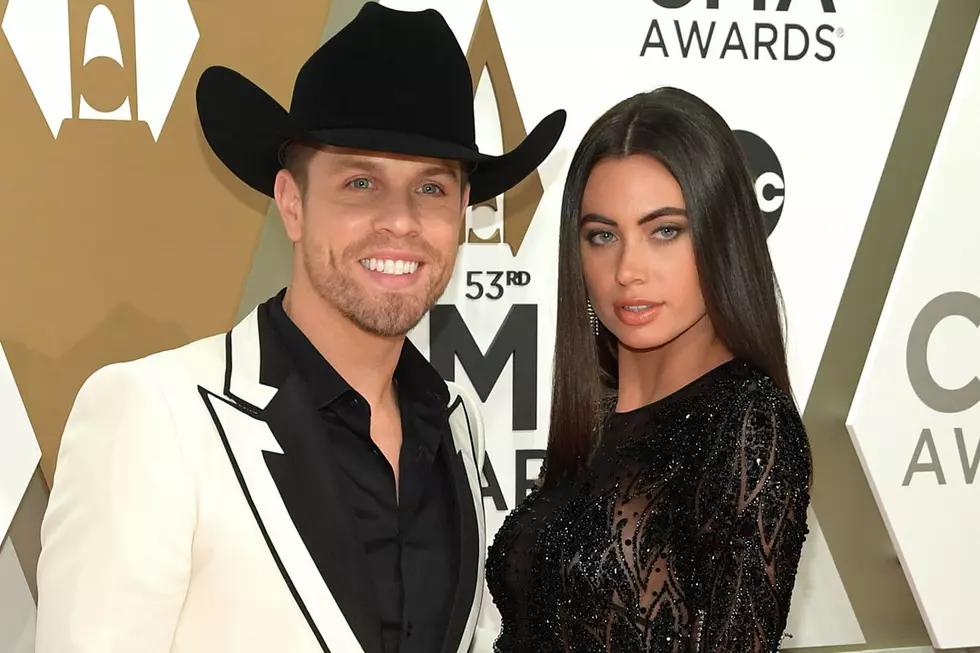 How'd Dustin Lynch Meet Girlfriend Kelli Seymour? 'I Slid Into Her DMs'
Jason Kempin, Getty Images
Ah, the power of social media. Country singer Dustin Lynch and his now-girlfriend Kelli Seymour are from completely different parts of the country, but it was Instagram that brought them together.
"I slid into her DMs on Instagram," Lynch tells the Sam Alex Show — and he doesn't even remember what their first messages to each other were!
"Probably just, 'Hey,'" he figures.
With Kelli in California and the "Small Town Boy" singer in Nashville, the future couple spent some time chatting virtually before meeting in person.
"I was touring really heavily at the time … and it seemed like there was some chemistry there, so I was trying to figure out when I could go out and meet her for the first time in person," Lynch recalls. "My schedule just wasn't allowing me that time to go do that, so I invited her out to a show in California."
In Lynch's mind, a home-state show was "a nice, neutral playing field," and Kelli brought a friend with her. "You know, if she would've ended up being a whack-job or a weirdo, I could've been like, 'Have a nice night. Enjoy the show. Bye,'" Lynch says — but it all worked out.
"We ended up hitting it off and keeping in touch and seeing each other not long after, and still are," the singer continues. "It's been great. We're able to make it work and not be away from each other too long of a time."
Lynch and Kelli made their public debut as a couple at the 2019 CMA Awards on Nov. 13, but prior to the show, the singer told Taste of Country that they'd been dating for "a while," and that they are "as serious as you can get."
"It feels very serious," he added.
The pair walked the red carpet together, and enjoyed the show from the front row. "We had a blast, we really did," Lynch says. "Gettin' fancy and dressing up, for me, is rare."
See Pictures of Dustin Lynch + Kelli Seymour: