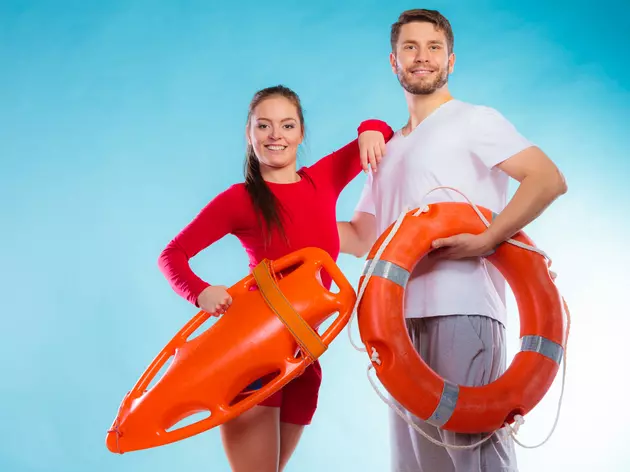 Duluth YMCA Looks To Recruit New Lifeguards As Shortage Continues
Voyagerix
A nationwide shortage of lifeguards is continuing at pools across the country. It's been going on for the last couple of years. The Duluth Area Family YMCA recently reached out asking to spread the word about their efforts to recruit new lifeguards.
The YMCA offers lifeguard certifications through local branches. There are different Lifeguard certifications with slightly different swim tests. A basic lifeguard certification requires the trainee to swim 300 yards continuously. They also must be able to tread water for 2 minutes using only their legs. Then they must do a timed event in under 1 minute and 40 seconds. In that event, they start in the shallow end of the pools, swim to the far end, retrieve a 10-pound brick from the deep end, and return to the shallow end swimming on their back with the 10-pound brick in both hands. You can read more about what it takes to become a lifeguard and see available training classes that are coming up.
Lifeguards need to be 16 years or older to work within the YMCA, and 18 or older to work at Park Point as a seasonal guard.
The requirements posted on the job posting for Park Point Lifeguard include the following:
Ability to pass lifeguard water test.
Must be able to remain alert
Must be able to sit or stand for extended periods in different weather conditions
Adequate ability to hear noises and distinguish distress signals.
Ability to continuously scan all areas of the designated swimming area with clear vision.
Ability to perform strenuous physical tasks necessary for a water rescue.
Ability to communicate verbally, including projecting voice across distance in normal and loud situations.
Pass background check.
7 Things To Have In Your Outdoor Survival Kit