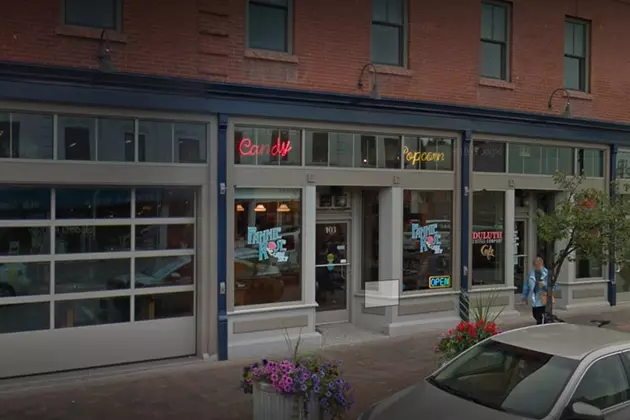 Duluth Candy Co. Formerly Known As Fannie Rose Closing After 10 Years
Google Street View
It's a sad day for candy and popcorn lovers. Duluth Candy Co. announced this week that they are going out of business after 10 years in Downtown Duluth. Back in 2010 they started out originally as Fannie Rose. They have offered handmade candy such as truffles, chocolates, coffee caramels, fudges and more . They also made fresh homemade gourmet popcorn that they sold at multiple locations and online.
Enter your number to get our free mobile app
Duluth Candy Co. had rebranded their store earlier this year, hoping to expand and attract more customers. The original name Fannie Rose was a tribute to a woman who sold handmade hats for ladies in the early 1900s in that location. it was one of the ways that they have honored Duluth's history and the local flavor of their Candy Shop. Some of their product names are unmistakably "Duluth" like the Duluth Mix Popcorn, and the Lakewalk Cookie. They also were in the events and occasions business as well, which has definitely taken a hit as an industry this year.
According to Fox21, the owners said the economic crisis of the COVID-19 pandemic have been too much. The downturn not only affected their retail sales, but also a reduction of sales to their wholesale accounts. The owner Pat Garofalo said it was a tough decision to close the shop, but it will be shutting it's doors at the end of the month. They will still be offering their candy and popcorn through the end of the year for sale both at the location and online at Duluthcandyco.com.
10 Delicious Snacks With Minnesota Roots