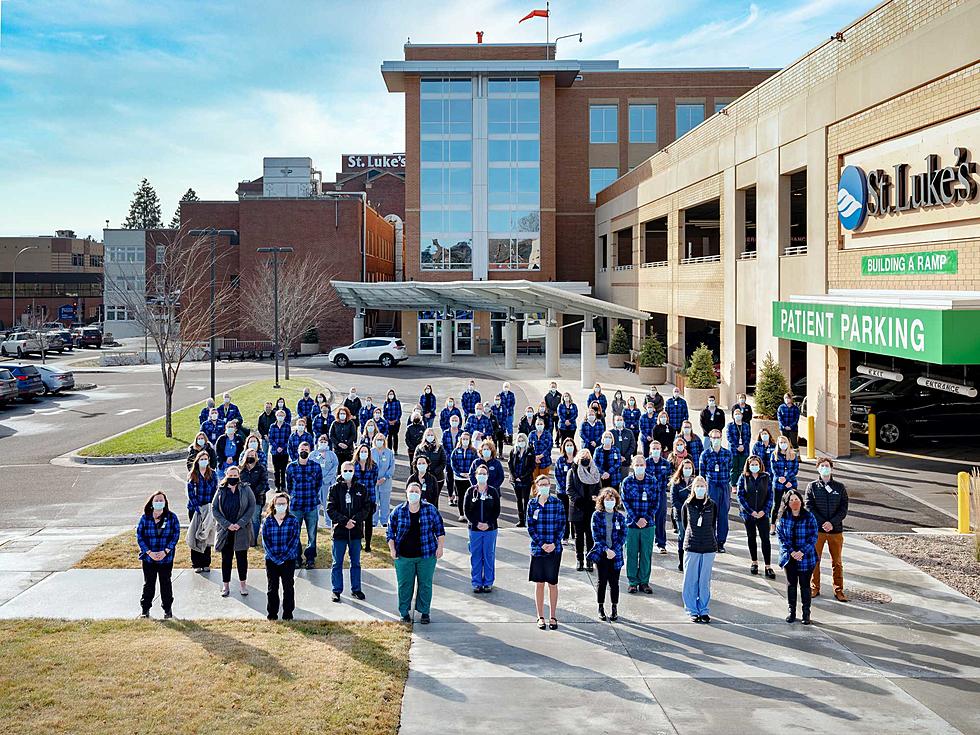 Duluth-Area COVID CDC Study Participants Gather To Commemorate Contributions
St. Luke's
Their contributions have been immeasurable.  At the same time, with a pandemic that continues to rage on, the things learned from their research data will continue to make a difference.
And the best part - they're local - from right here in the Northland.
For the first time since the grouping was established, local members of the CDC's national RECOVER study (aimed at researching and combatting COVID-19) gathered at St. Luke's to commemorate their contributions to the ongoing study.  More than 150 of the 600 participants were able to make the gathering.
The individuals in the CDC RECOVER study started their missions in September 2020.  That's when the CDC started enrolling people with the intent on following their individual COVID details with the aim at better understanding what it means for us collectively.  The goal is to learn how COVID-19 moved through populations.
Membership in the group is widespread and varied. By it's origination definition, it includes vaccinated and unvaccinated healthcare workers, first responders, and essential workers.  Participants in the CDC study have been tested every week since the start to see if they have the COVID-19 virus.  At the same time, they have their blood drawn every three months to see if they have developed antibodies against it.
Research data collected and obtained via the study has proven to be extremely valuable.  According to St. Luke's, the "data collected has resulted in at least seven papers, with several more in the works.  These paper have been published in major journals like the New England Journal of Medicine.  The data has also influenced national policy decisions about masking and vaccination".  Speaking to the validity of the ongoing research, "as new questions arise, data from the study will help provide answers".
St. Luke's is one of six healthcare organizations nationally that are participating in the study.  Infectious Disease Specialist Dr. Harmony Tyner is the principal investigator at St. Luke's and the study is being managed by St. Luke's Research Department, the Whiteside Institute for Clinical Research.
Dr. Tyner speaks to the still ongoing nature of the CDC study:
"It seems the more that is learned, the more there remains to be answered.  Thankfully, we have a committed group of participants who are providing those answers through their regular contributions to the data.  The study is only successful because of the diligent involvement of the participants, and ours are exceptional."
That ongoing nature of the national CDC study is underscored by the need for new participants.  All essential and frontline workers who are 18 years of age or older are welcome to participate.  If you're interested or would like more details, you can contact the CDC RECOVER team at RECOVERstudy@slhduluth.com.
9 Places Northlanders Go To Get Away During COVID-19
10 Things That Will Feel Strange Post-Pandemic
READ MORE: 10 free apps to help you get fit in our new normal