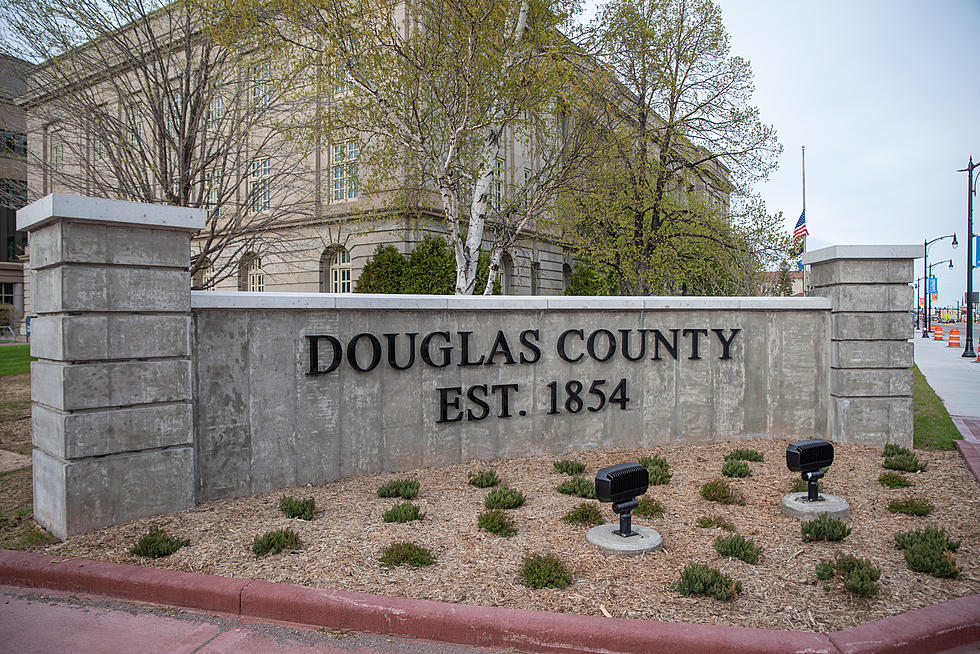 Douglas County Campground Changes Planned For 2022
Nick Cooper - TSM Duluth
They say the only thing constant is change.  And - sometimes changes are a good thing.  As 2021 comes to a close, Douglas County officials are considering numerous changes to the county-owned campgrounds.  Each of the changes is the result of a banner year.
To say that the campgrounds in Douglas County were popular with users this past year would be an understatement.  According to details shared in an article in the Superior Telegram [paywall], "the campgrounds at Lucius Woods, Gordon Dam, and Mooney Dam generated about $93,000 in revenue for the county...[and that comes] after a 37% percent increase in 2019 and another 62% percent increase in 2020".
To ease and cultivate the demands being placed on the campgrounds, Douglas County officials have come up with a multi-tiered proposal that includes:
Longer seasons
Advance reservations
County Forestry fees
Expansion
In regards to longer seasons, the proposal would seek to make permanent the temporary extensions that occurred the last two years.  "Traditionally, campgrounds in Douglas County have opened two Fridays before Memorial Day and closed the Monday after Labor Day".  Campground officials extended that fall season by two weeks in 2020 and in 2021, the season was extended out by three full weeks.  To accomplish that, the Douglas County Forestry Department needed to gain approval from the Forest, Parks, and Recreation Committee.
This proposed change would make the season extensions official.  As worded in the plan, "campgrounds could open for the season as early as May 1 and close as late as October 31" - with a determination made each year and season based on a variety of factors - including the weather.
As far as allowing for advance reservations, many say that it's "about time".  Policy right now does not allow for advance reservations for Douglas County campground sites. Jon Harris, Director of Forestry and Natural Resources explains:
"You can't reserve a site ahead of time. For folks coming from out of the area...imagine you travel three hours.  You don't want to get there and you can't get sites."
The proposed plan would allow for those advance reservations - up to six months in advance.  The county would charge a $5 nonrefundable fee to hold the reservation.  Reservations would be forfeited if the site wasn't occupied by check-in on the second day of the reservation.  Then, those camp sites would be made available to the general public on a first come-first served basis.
The County Forestry Fees would increase for only two areas: "to camp off-season at Gordon Dam Campground and rental fees for the Bird Sanctuary and Clubhouse".  All seasonal camping fees would stay the same as they were.
Finally, the proposed plan for Douglas County campsites would expand the site at Mooney Dam.  Under terms of the proposal, 20 acres of camping land would be added to the current 3.3 acre site that's located on Lower Eau Claire Lake. While county officials haven't decided how many sites there would be" - hiring a consultant to make those decisions - it would greatly expand the campground significantly - even if only speaking about total acreage.
The proposal before the county board will be addressed at their next meeting, which is scheduled for January 20, 2022.  However, the expansion of Mooney Dam would not be presented for action until more planning and designs have been established.
10 Unique Activities To Take Up This Winter In The Northland
How To Prep Your Gas Grill For Winter Storage
11 Things To Have In Your Car For Northland Winters
SEE: 30 Toys That Defined the '70s
MORE: See 30 toys that every '90s kid wanted
Here are 50 of your favorite retail chains that no longer exist.