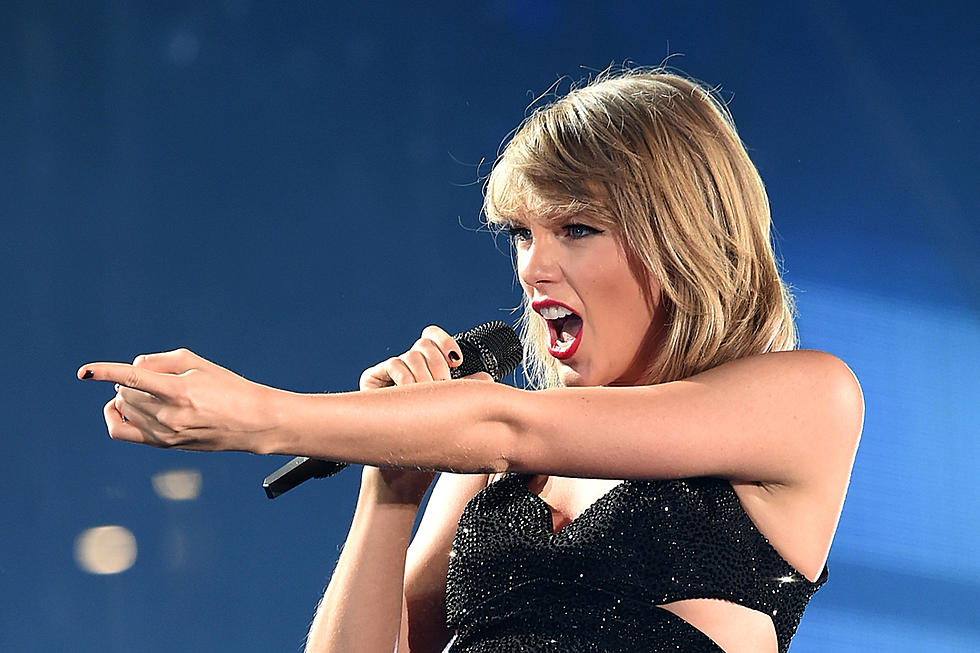 DJ Found Guilty of Groping Taylor Swift Says She's No Hero for Testifying Against Him
Sascha Steinbach, Getty Images
David Mueller — the former Denver radio personality whom a jury found assaulted and battered Taylor Swift by groping her — has spoken out repeatedly since the ruling to defend his innocence and is still publicly commenting on the matter, this time scoffing at Swift's inclusion in Time mag's annual Person of the Year cover.
The cover this year didn't highlight a single individual; rather, it celebrated the "Silence Breakers" — prominent women coming forward about sexual harassment. As reported by TMZ, Mueller thinks Swift doesn't deserve a place in that category.
"They want to make a connection between my lawsuit and these other cases where women are saying they were assaulted, I get it. Because they're a magazine — they're trying to sell stuff," he notes in a video posted Dec. 16, shaking his head. "But is [Swift] a hero? She testified in court because the judge ordered her to ... they made it seem like she had a choice to testify."
He goes on to say that Swift's attorneys tried to get his claims thrown out: "They weren't. I never wanted to settle for money. I wanted to clear my name."
Swift had a different take on what transpired in the courtroom, telling Time, "When I testified, I had already been in court all week and had to watch this man's attorney bully, badger and harass my team including my mother over inane details and ridiculous minutiae, accusing them, and me, of lying. I was angry."
"In that moment, I decided to forego any courtroom formalities and just answer the questions the way it happened. This man hadn't considered any formalities when he assaulted me, and his lawyer didn't hold back on my mom — why should I be polite?" she adds.
Swift recalls that at a 2013 meet and greet, Mueller reached his hand up her skirt during a photo opp "and grabbed onto my ass cheek."
"I squirmed and lurched sideways to get away from him, but he wouldn't let go," she furthers in an interview published in early December. "At the time, I was headlining a major arena tour and there were a number of people in the room that saw this plus a photo of it happening. I figured that if he would be brazen enough to assault me under these risky circumstances/high stakes, imagine what he might do to a vulnerable, young artist if given the chance."
Swift says she reported the attack to Mueller's radio station immediately, and they opened a private investigation into her claims. Two years later, the then-fired deejay decided to sue her.
A Denver jury decided in August that Mueller was in the wrong in the lawsuit Swift filed accusing him of sexually assaulting her. He sued Swift in 2015, accusing her of interference in his employment contract and slander. Swift countersued alleging assault in response, and while Mueller's claims were all thrown out of court, the jury sided with Swift awarding her the symbolic one dollar she was asking for.
Celebrities Who Supported Taylor Swift in Groping Case