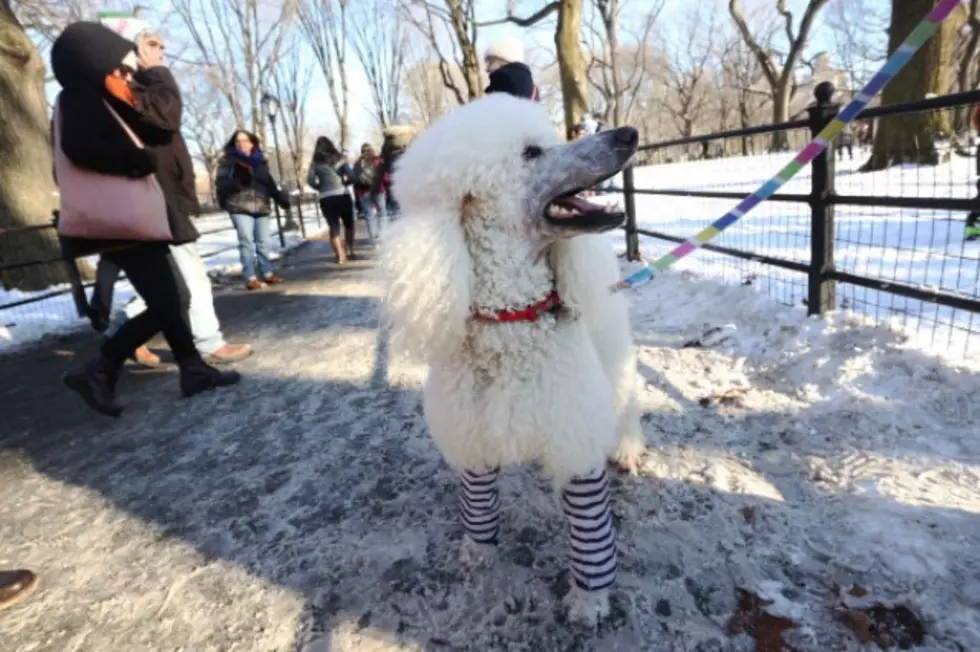 DIY Legwarmers From an Old Sweater for Pets, Family, Friends or YOU [VIDEO]
Mario Tama/Getty Images
This blog was going to start out as a DIY legwarmers for humans, then I saw this picture and thought "why not" this would be just as easy to make for pets too.  You just need to use smaller sweater arms.  Now you can make em' for the whole family.
It's a new reason to hit up those consignment stores and perfect for a fashionable cold Northland winter!  If you don't have an old sweater, get one!  That's all you need.  According to Aisha Cooper, you can make leg or boot warmers from just an old sweater and a pair of scissors.
Common sense says to find a sweater with elastic in the wrists for a better fit. By putting the sleeve end at the top it will be a tighter hold and then the rest can flare out towards your ankle.  You can scrunch them, fold them or tuck them in. (unless you're a dog).