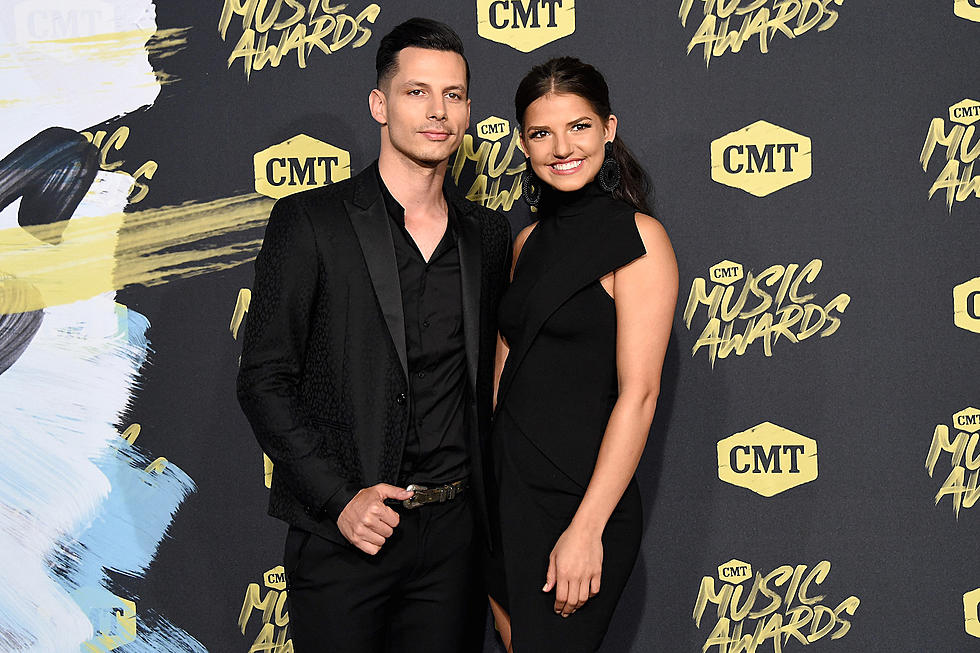 Devin Dawson Marries Singer-Songwriter Leah Sykes
Mike Coppola, Getty Images for CMT
"Dark Horse" singer Devin Dawson and fellow singer-songwriter Leah Sykes are officially husband and wife. The two artists tied the knot on Sunday (Oct. 27).
Dawson and Sykes were married at the Carnton Plantation in Franklin, Tenn., just outside of Nashville, in front of 200 family members and friends, People reports. Dawson's twin brother Jacob served as his best man, while four childhood and college best friends, musical collaborator Austin Taylor Smith and Josh Tomlinson, his first friend in Nashville, were his groomsmen.
Dawson and Sykes were married by her older brother Jacob. They wrote their own wedding vows and recited them in addition to the traditional ones. ("You better believe that two songwriters and artists wanted to write our own vows and promises!" Dawson says.) The couple also performed together during their ceremony, singing a worship song called "How Deep the Father's Love."
Sykes, a fellow recording artist behind the single "Ruin Something" and a native of Florida, met Dawson at Belmont University. Both attended the Nashville-based college prior to beginning their careers. They have been together for about two and a half years.
"After our first date I told my brother I didn't want to let anyone else be with her. He told me to lock it down then!" Dawson recalls. "This is big because we never really talked love or relationships together at all."
For her part, Sykes says that Dawson has "continually made what mattered to me a priority: my family, music and faith. I knew that he would always point me towards the things that were important and challenge me to be a better sister, daughter and wife."
Dawson proposed to Sykes on March 10, during a second anniversary trip to San Francisco. "I wanted to set that date in stone so we could always remember how important March 10 is to us," he tells People. Just about two weeks later, Dawson used Instagram to announce the couple's plan for an October wedding.
Dawson and Sykes are planning a "full honeymoon" for early 2020, but are enjoying a "mini-moon" at Blackberry Farm in East Tennessee. "We picked it because it's close (we love road trips) and it's gorgeous," Dawson says. "It's the perfect place to relax and treat ourselves in luxuries that we don't usually afford ourselves."
Country Singers Who Got Married or Engaged in 2019