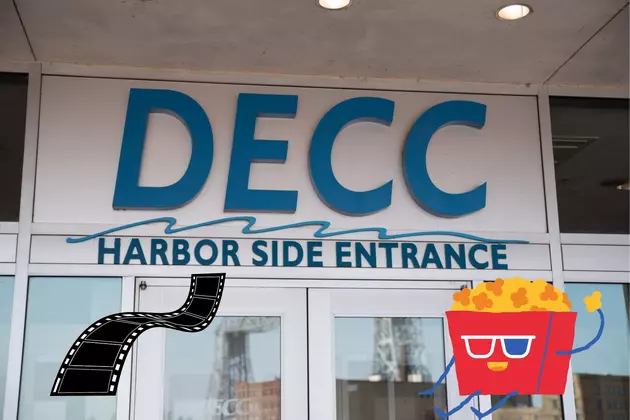 DECC Introduces New Free Big Movie Night With Free Parking Through February
Nick Cooper TSM
If you're looking for something fun and free to do in February, you're in luck. The Duluth Entertainment and Convention Center is hosting 'Big Movies At The DECC' in February.
It's described as a free community event, where you'll have the chance to see the biggest movies on a big screen in the Harborside Ballroom. The screenings are taking place each Thursday night in February.
The DECC also is offering free parking, just let them know at the ticket gate that you are there for the Big Movies at the DECC and they'll let you in.
Here's the schedule for what movies will be playing on those Thursday nights in February.
Thursday, February 2nd 'Top Gun Maverick'
I could watch this movie over and over. If you missed it in theaters, you can catch it at the DECC.
Thursday, February 9 'Back To The Future'
This would be a great family night movie. How many parents have kids that haven't seen this classic?
Thursday, February 16 'Grease'
The classic movie Grease will be playing on the 16th. They invite you to come spend Valentine's Day week with "the one that you want."
Thursday, February 23 'Harry Potter and The Sorcerer's Stone'
The first Harry Potter movie from 2001 is presented by Marshall School. This would be another great family outing.
I think it's a fantastic lineup of films and a really fun way to get out of the house. The DECC will have food and drink available for purchase. They recommend that you bring a blanket or bean bag to get comfy for the viewing.
Doors open at 5:30 pm each Thursday. The movies start at 6:30 pm.
11 Artists With Ties To Minnesota That Have Been Nominated For / Won An Oscar