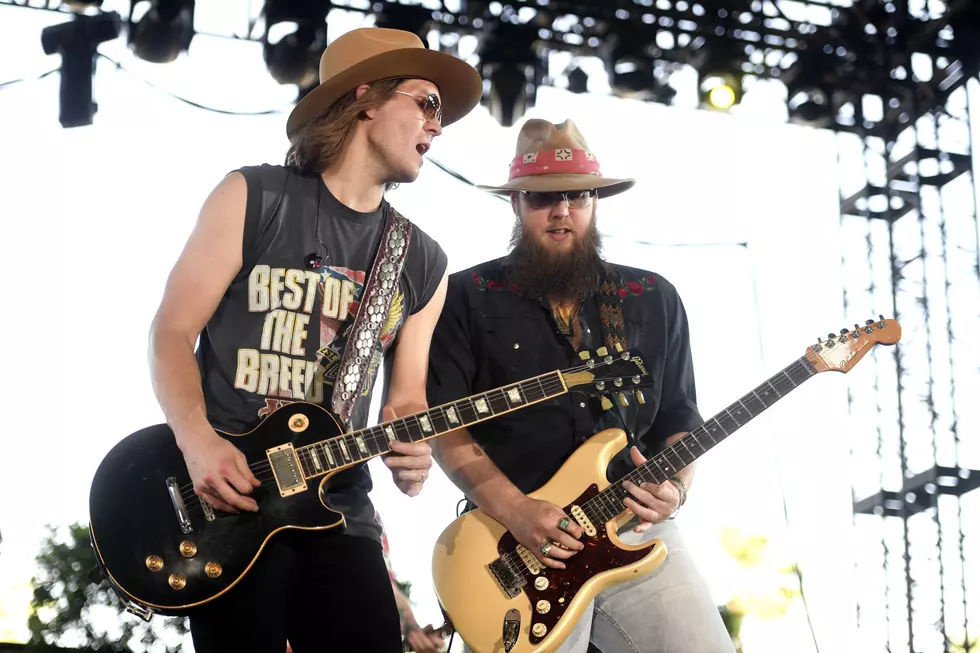 Country/Southern Rock Act Whiskey Myers Announces Duluth Show At AMSOIL Arena
Getty Images for Stagecoach
Texas-based country/southern rock band Whiskey Myers will be heading north in the summer of 2023, performing a show at Duluth's AMSOIL Arena.
The six-piece act combines southern rock stylings like that of Lynyrd Skynyrd with inspiration from legendary country performers like Waylon Jennings and Hank Williams Jr. into a sound that has drawn a large and growing cult following since their first album release in 2011.
A place many might know Whiskey Myers from is the hit TV show Yellowstone, where the band's music has been featured a number of times. The most notable use of one of their songs in the show was the famous performance of their song 'Stone' in episode 4 during a slow dance scene between two big characters.
The song was also used in a promotional music video for the show, highlighting moments from the series and clips of the band performing.
Since the appearance of their music in the highly popular show, the band has seen their popularity skyrocket, earning them high rankings among iTunes song download charts and a variety of Billboard music charts.
Their most recent album release, titled "Tornillo", marks the band's sixth studio album. Coming out in July of 2022, it earned top-10 chart placement on the Billboard US Country and US Indie charts and a top-20 appearance on the US Rock chart.
One of the songs off their most recent release, titled "John Wayne", gives you a sense of a more 'rocking' element to their sound, compared to the softer side they show on their song "Stone".
If you want to check out this dynamic act live, the DECC announced a show for 7 pm on Sunday, July 23 at AMSOIL Arena. There will be a venue presale offered from 10 am to 10 pm on Thursday, January 12 and tickets will go on sale to the general public at 10 am on Friday, January 13.
This adds to a growing list of shows coming to the Northland for 2023, including Old Dominion, Foreigner, and Jon Pardi.
2022 New Foods At The DECC & AMSOIL Arena
In what has become an annual tradition, the DECC announced 9 new foods that will be available at concession stands during events like UMD Hockey games. Here are the new offerings for 2022.