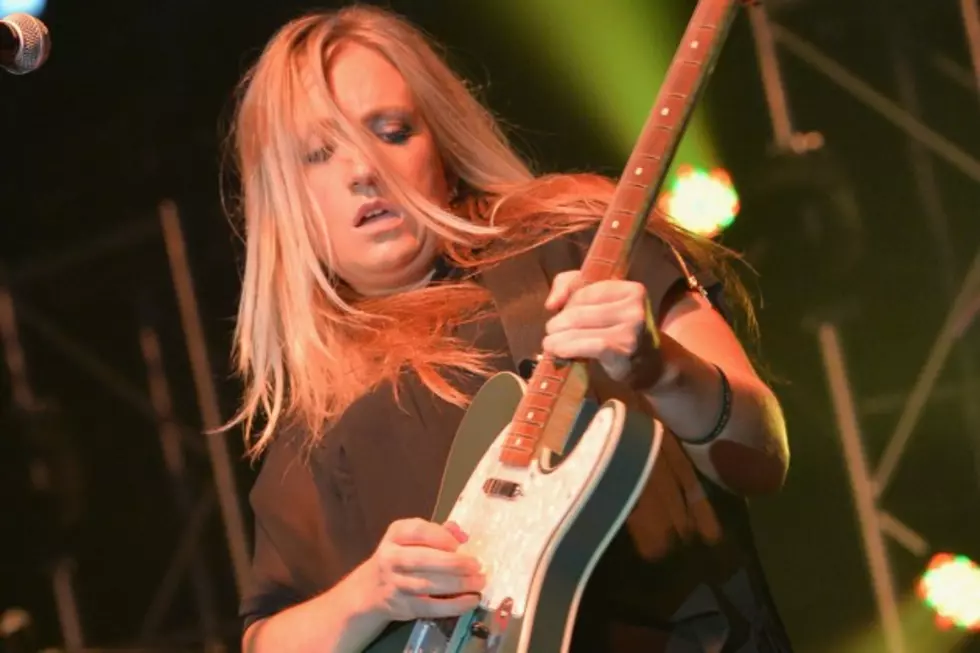 Artists to Watch in 2015 – No. 8: Clare Dunn
Rick Diamond, Getty Images
Little-known fact about country newcomer Clare Dunn: she's the female voice supporting Luke Bryan during the chorus of 'Country Girl (Shake It for Me).' Now with her own record deal and a crowd eager to see her as a headliner, the Colorado native is likely through taking a backseat to anyone.
Dunn's debut single on Road 43 didn't make an impact at terrestrial radio, but SiriusXM's the Highway picked 'Get Out' up and put her on the map -- and the cover of USA Today. By that point (late 2014) she'd already proven herself as one of the hardest working women in country music. After graduating from Belmont University (paid for by driving a silage truck through the Dust Bowl during semester breaks), Dunn hit the road in her F-150. On stage she's relentless -- a true guitar talent in addition to a one-of-a-kind vocalist.
Now signed to UMG Nashville (home to last year's No. 1 Artist to Watch, Sam Hunt) Dunn is poised for a breakout year. After all, she's been successful at every level, high school (all-state basketball and volleyball), college (graduated with honors) and on the road. The year may begin slowly, but expect a buzz around this proven talent before Christmas.
Listen to Clare Dunn's 'Get Up'