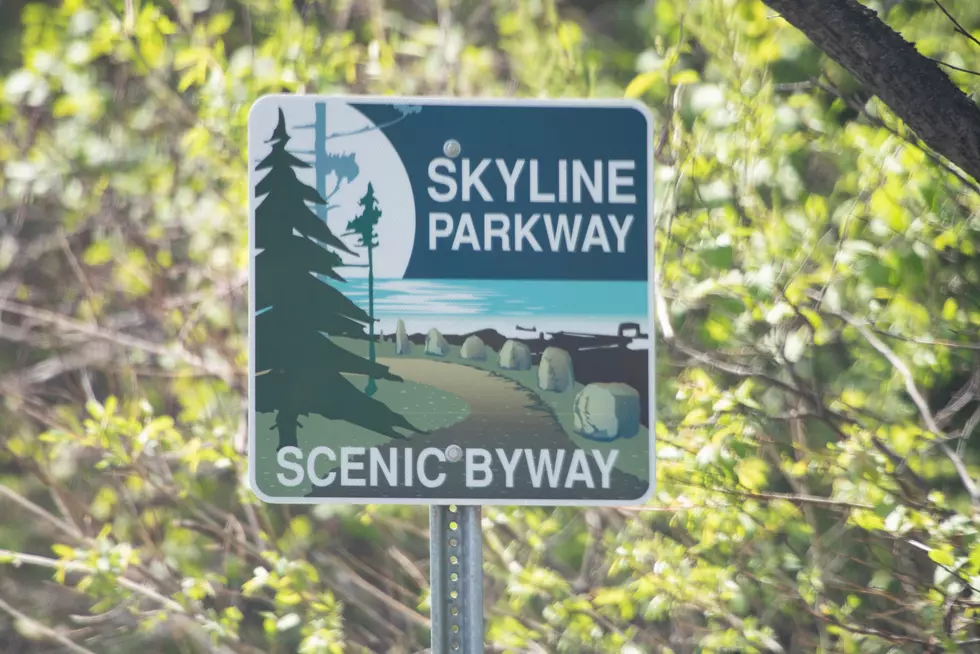 City Of Duluth Reopening Skyline Parkway Near Enger Tower To Vehicle Traffic
Nick Cooper - TSM Duluth
While it was set to be closed to vehicular traffic until June 1, the portion of Skyline Parkway near Enger Tower that has been closed this spring will reopen early.
The City of Duluth closed the roughly half-mile stretch of Skyline Parkway, detouring traffic along Hank Jensen Drive from near Enger Golf Course to Twin Ponds earlier this spring as a measure of providing paved walking and cycling space for residents. This same closure was made last year, offering the public outdoor recreation options during the pandemic.
The plan was to open this stretch of roadway back up on June 1, however city officials announced via a press release on Sunday that they would be prematurely ending the closure due to "continued issues of barricades and sandbags being thrown off of Skyline Parkway" led the city to decide to end the closure early.
Both in 2020 and in 2021 on our station Facebook page there were some that bemoaned the decision to close the stretch of roadway for a variety of reasons, but despite some not being a fan, the closed portion of road has seen a decent amount of foot traffic as well as people riding their bikes or inline skates both last spring and again this year.
As of just after lunchtime, the barricades were still in place, but the city's press release said they would be removed sometime Monday, May 24.
The city's press release goes on to explain that while they are prematurely ending the Skyline Parkway closure, there are two other stretches of road that were similarly closed for recreation purposes last fall that will remain closed until June 1. Those to portions of roadway include a half-mile section of Lincoln Park Drive and a one-mile stretch of Seven Bridges Road in the Lester Park area.
12 Duluth-Superior Area Sculptures You Probably Didn't Know About
11 Times The Twin Ports Got A Shout-Out On Television