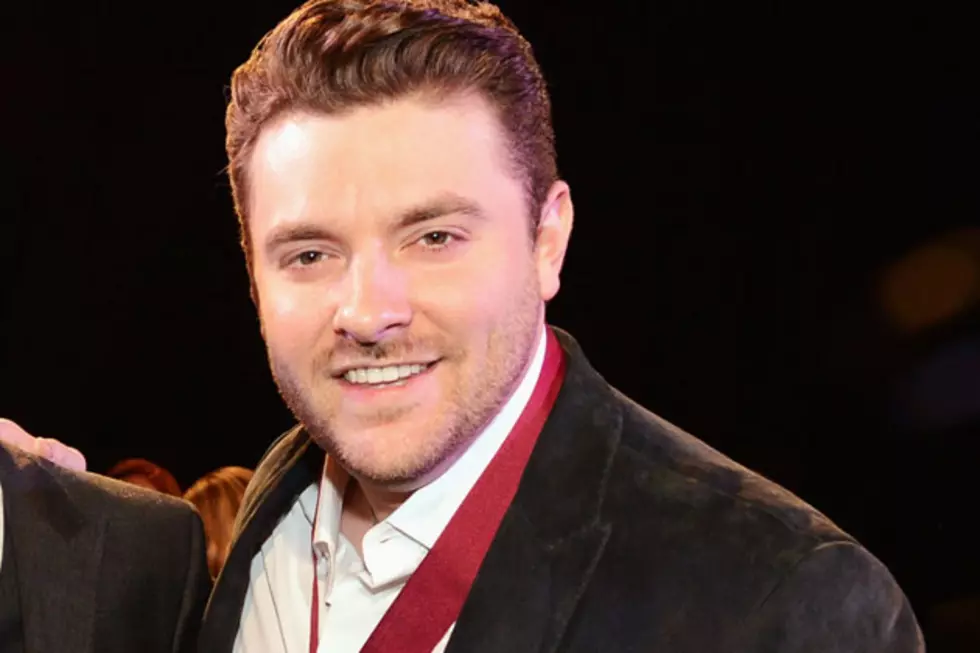 Chris Young Predicts What 2013 Will Bring for Jason Aldean, Blake Shelton and More
Rick Diamond, Getty Images
Is Chris Young a psychic? Well, maybe... but probably not.
As we prepare to close out 2012 and welcome 2013, everyone is starting to dream up what the new year will bring. In the latest issue of People Country, Young was asked to predict what he saw happening in the lives and careers of some of country musics hottest stars in the new year. Will he be on par? We'll have to wait and see.
Chris Young's 2013 Predictions:
On Miranda Lambert: "My prediction for Miranda is that she has more than 25 dogs by the end of 2013. Every time I see her, she's like, 'I adopted a puppy!'"
On Blake Shelton: "Blake will release a song that says something about beer. And his hair will be even more gospel hair-ish than it already is."
On Jerrod Niemann and Lee Brice: "Neither of their tour buses will catch on fire like they did this year. We really don't need to catch any more buses on fire!"
On Jason Aldean: "His hat will move forward and down even lower so that people will actually have to ask if he has eyeballs."
On Gary LeVox of Rascal Flatts: "He will bedazzle more and more of his clothing. We were on tour one time, and before he went on, I was like, 'Did you bedazzle that shirt?' And he was like, 'Well... yes I did!' But he rocks it. He does it well."
And for himself? "I predict people will continue to ask me where my hat is," Young jokes. "I'm enjoying not wearing it. Plus that's the backup plan for when my hair starts falling out!"