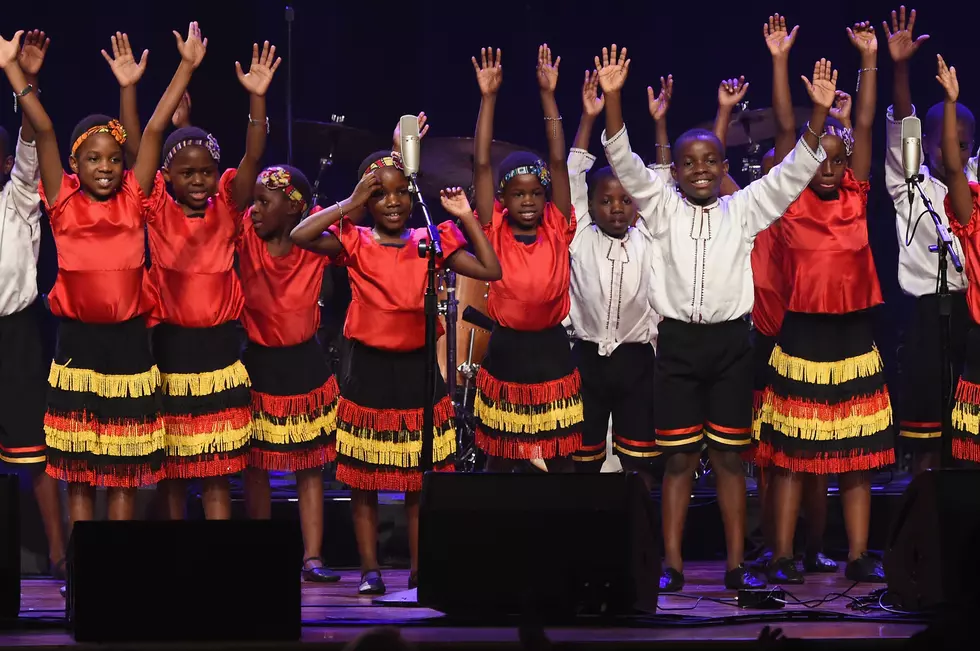 African Children's Choir to Perform In Superior
Getty Images
The African Children's Choir is on a North American tour that will take them to Superior this November.
The African Children's Choir has had the privilege to perform before presidents, heads of state and most recently the Queen of England, Queen Elizabeth II, for her diamond jubilee. The Choir has also had the honor of singing alongside artists such as Paul McCartney, Annie Lennox, Keith Urban, Mariah Carey, Michael W. Smith, and other inspirational performers!
It will be an evening filled with well-loved children's songs, traditional Spirituals and Gospel favorites.
The performance is scheduled for Friday, November 15 at 7:00 p.m. at Central Assembly of God, located at 3000 Hammond Avenue in Superior.
No tickets are necessary, but donations are very much appreciated. Money donated will help support African Children's Choir programs, such as education, care and relief and
development programs.
Follow the link below for more information on the African Children's Choir.