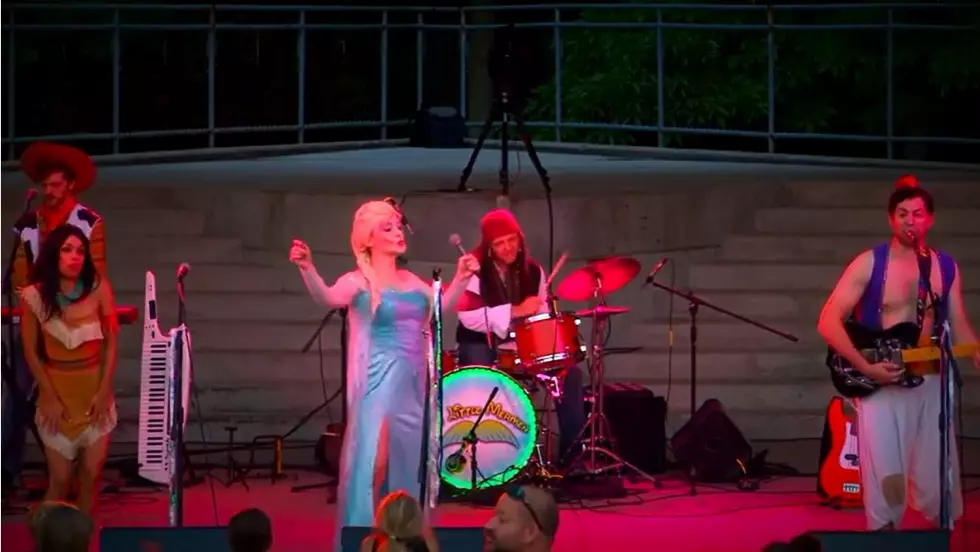 A Fun and Exciting Disney Tribute Band Is Coming To Duluth This Summer
Photo: The Little Mermen Via YouTube
A Disney Tribute Band called The Little Mermen will be bringing their North American Tour to Bayfront Festival Park on July 2nd for their show  "A Salute to Disney in the Park!" The band does rock covers of all your favorite Disney songs in costumes and gives the crowd a chance to sing along too.
The Little Mermen is comprised of 3 men and two women so they are able to cover all your favorite songs from your favorite Disney hits like Encanto, Moana, Frozen, Little Mermaid, and more.  The show is two hours of energy-packed music and fun. Don't forget about the Disney Princesses too!
There will be two different performances and 12p and 2p and as an added bonus some Members of the Justice League: Superman, Batman, and Wonder Woman will be at the event to meet and take your pictures with them. I can't imagine a kid of any age not being excited for an event like this and adults too.
The Little Mermen are based out of New York City and make up a very talented group of musicians and singers who will be traveling all over the country this summer, we are really lucky that they will be making a stop in Duluth!
Plus depending on the weather there will be hot air balloon rides available from Sweetly Kismet Candy Store. Kids 2 and under are FREE, to reserve your tickets click here!
10 Things You Should Bring To An Outdoor Concert
More outdoor concerts are being scheduled for summer 2021 and beyond, which is exciting news for live music lovers. However, it's been awhile since there's been an opportunity to enjoy a true outdoor concert experience. Once you secure your ticket, make sure you also have these 11 things ready to bring with you.
10 Songs That Make Northlanders Happy