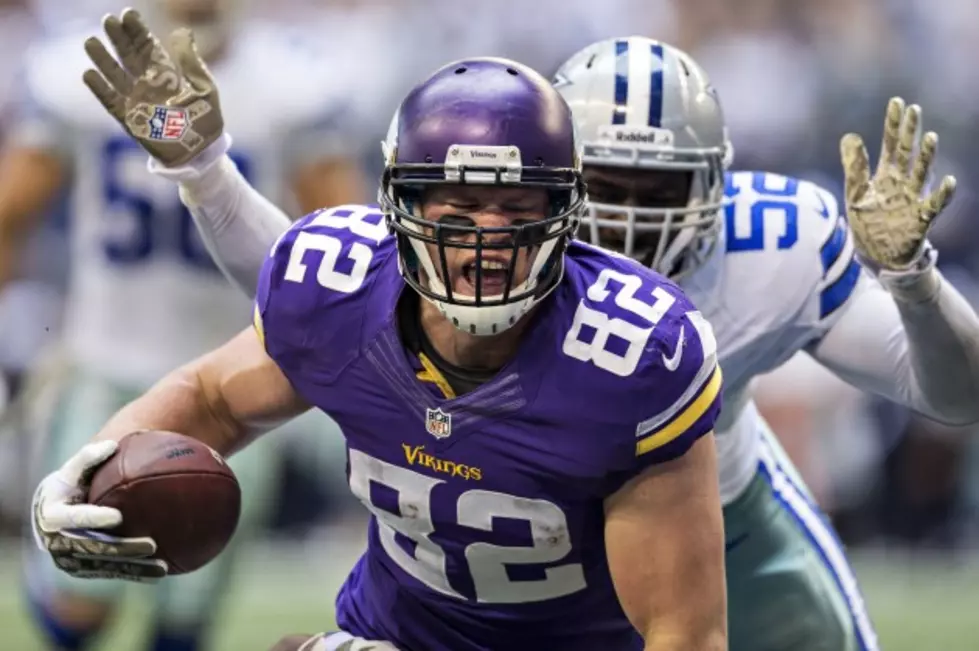 A Cell Phone Is Picking Football Games And Doing Well, Here's Week 5 Picks
By: Wesley Hitt
Getty Images Sport
I saw this article at Business Insider that talked about how this phone had picked the World Cup Soccer pretty accurately was now doing football. That got my attention, so I wanted to see how it was doing. It's been doing well, till last week, it was 5-8. Many upsets though, you can't blame it!!
So then I wanted to see how it was picking according to Las Vegas, well, Business Insider had both the lines so you can see them side by side. Here's what the phone says according to Business insider via Yahoo! finance:
(betting lines in parentheses):
Minnesota Vikings vs. Green Bay Packers — Packers win, 70.2% chance (Packers -9)
Chicago Bears vs. Carolina Panthers — Panthers win, 56.6% chance (Panthers -2.5)
Cleveland Browns vs. Tennessee Titans — Titans win, 53.3% chance (Titans -1.5)
St. Louis Rams vs. Philadelphia Eagles — Eagles win, 77.8% chance (Eagles -7)
Atlanta Falcons vs. New York Giants — Giants win, 64.4% chance (Giants -4)
Tampa Bay Buccaneers vs. New Orleans Saints — Saints win, 80% chance (Saints -10.5)
Houston Texans vs. Dallas Cowboys — Cowboys win, 68.8% chance (Cowboys-4)
Buffalo Bills vs. Detroit Lions — Lions win, 61.4% chance (Lions -7)
Baltimore Ravens vs. Indianapolis Colts — Colts win, 61.4% chance (Colts -3.5)
Pittsburgh Steelers vs. Jacksonville Jaguars — Steelers win, 78.9% chance (Steelers -6.5)
Arizona Cardinals vs. Denver Broncos — Broncos win, 67.4% chance (Broncos -7)
Kansas City Chiefs vs. San Francisco 49ers — 49ers win, 56.6% (49ers -6.5)
New York Jets vs. San Diego Chargers — Chargers win, 76.7% chance (Chargers -6.5)
Cincinnati Bengals vs. New England Patriots — Patriots win, 62.9% chance (Bengals -1)
Seattle Seahawks vs. Washington Redskins — Seahawks win, 64.4% chance (Seahawks -7.5)
Cortana and Vegas only disagree on one game: Bengals vs. Patriots.