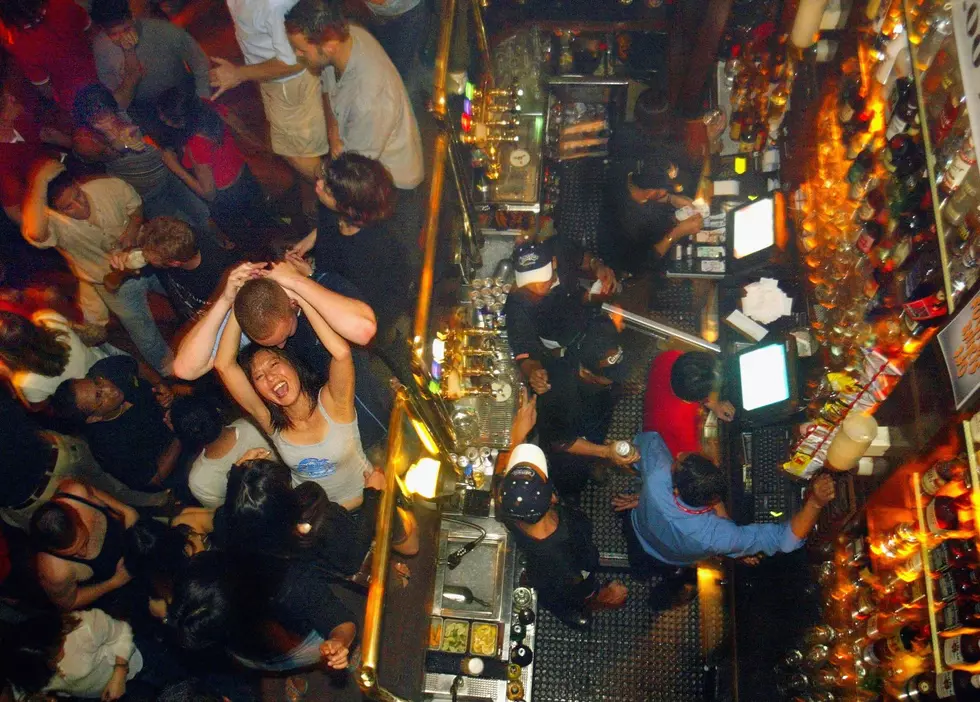 5 Forgotten Bars of Downtown Duluth [LIST]
Paula Bronstein/Getty Images
Ok, maybe forgotten by some, but only until I remind you they existed.  This list culminates from the mid to late 80's when I was single and a drink cost $1.25.  Hard to believe, right?  See if you remember any of these and if you do, share your memories with me!!!  Oh, and help me list the bars I've forgotten focusing on the downtown Duluth area.
1

Shannigan's was located across from the Duluth YMCA on 1st Street.  It was huge from what I can remember and had a stage area for bands.  My friend Gary and his band, Bad Attitude played there.

2

I actually did a TV commercial for Mr. Pete's in the mid 80's. It's located on Superior Street across from the new maurices building.  It was considered a "cocktail lounge" and had a stage area for bands and dancing.  My friend Jeff played there quite a bit.  Back in the day the Duluth Business University was above Mr. Pete's, how convenient for skipping class.

3

Where was Uber when we had a bar in town that was dubbed "home of the quarter taps".  The Warehouse Bar was just that.  It was not ritzy in any way.  I remember the rooms to be huge and the walls to be metal (am I right on that one?).  They had big garage doors they'd open on hot summer nights.  We were so packed in there that the crowd just swayed to the music, you danced whether you wanted to or not.  I also remember watching the movie Mask starring Cher there on a big screen, lol!  It was located in Canal Park where a hotel now sits.

4

Who could forget the slightly winding staircase upstairs inside the Chinese Lantern to the Brass Phoenix?  Great music and dancing, lots of drinks and the free apps during happy hour were the best.  In contrast to the Warehouse Bar, this WAS sorta ritzy.  I spent many a night dancing at the Brass Phoenix and remember a Halloween night there after the Ozzy concert. OMG!

5

The Pioneer Bar was a just up the street from Shannigan's and is now Roscoe's Pioneer Bar.  It pretty much looks the same inside (a little brighter) and is still attached to a Chinese restaurant.  In fact, the bar and the restaurant share bathrooms.  After we would play volley ball at the YMCA we would wander over for a few drinks.  There was pool in the back and dinner was always available, if you didn't mind Chinese.