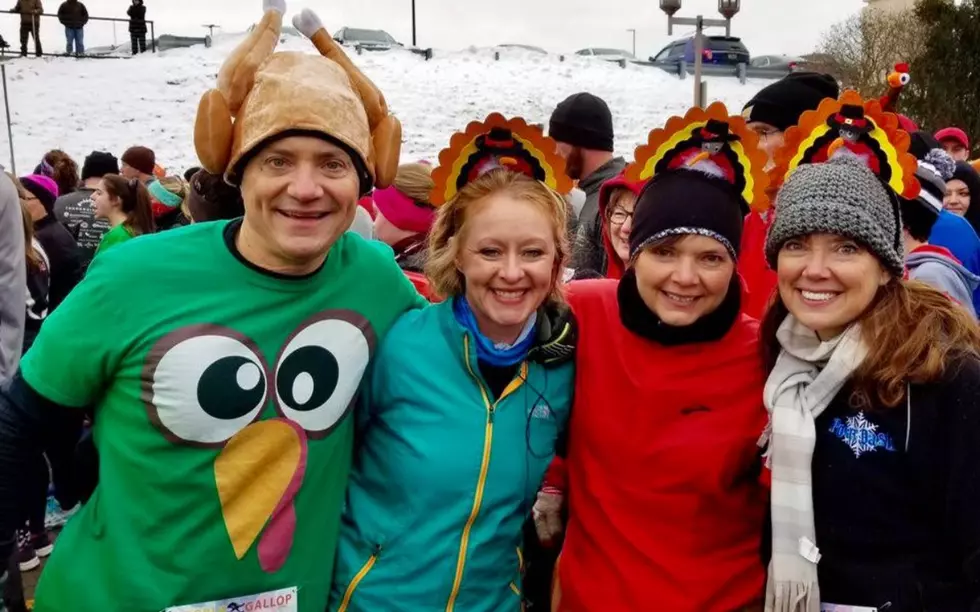 2020 Duluth Gobble Gallop Offering In Person + Virtual Race Options
The 15th Annual Gobble Gallop in Duluth will once again find runners participating on Thanksgiving morning, only things will be different this year due to the pandemic.
Thanksgiving is November 26, 2020, and Gobble Gallop organizers are offering two options for participants.  There will be both an in person event and a virtual option for the Gobble Gallop 5K.
The in person race will be limited to 750 participants.  For social distancing purposes, there will be 25 different waves and each wave will include no more than 30 runners.  The first wave will begin at 7:00 a.m. and then other waves will begin in 10 minute intervals until the final wave begins at 11:40 a.m.
The virtual option allows runners to complete a 5K wherever and at whatever time they'd like.  The virtual option is also available for the  the Tough Turkey 1 Mile and the Gobble Giddy Up 1/4 Mile, so it's a great option if you'd like to involve the whole family in a little Thanksgiving exercise.
Enter your number to get our free mobile app
While I think it's great that there are two options, I admit that it bums me out that the event can't safely be held in its usual way.  I have run every Gobble Gallop since the very first event, most years with my family.
I'd put the turkey in the oven, then we'd all go run the race.  That would be followed by a visit a local bar to have a tequila sunrise or two before heading home to finish cooking and then host a full house for food and football.
Of course, everything is different in 2020.  I will definitely participate for my 15th year in a row, it just might be around my neighborhood followed by a tequila sunrise at home.  It'll be fun no matter what I decide and the same goes for you.
You can follow the link below to register for either option.