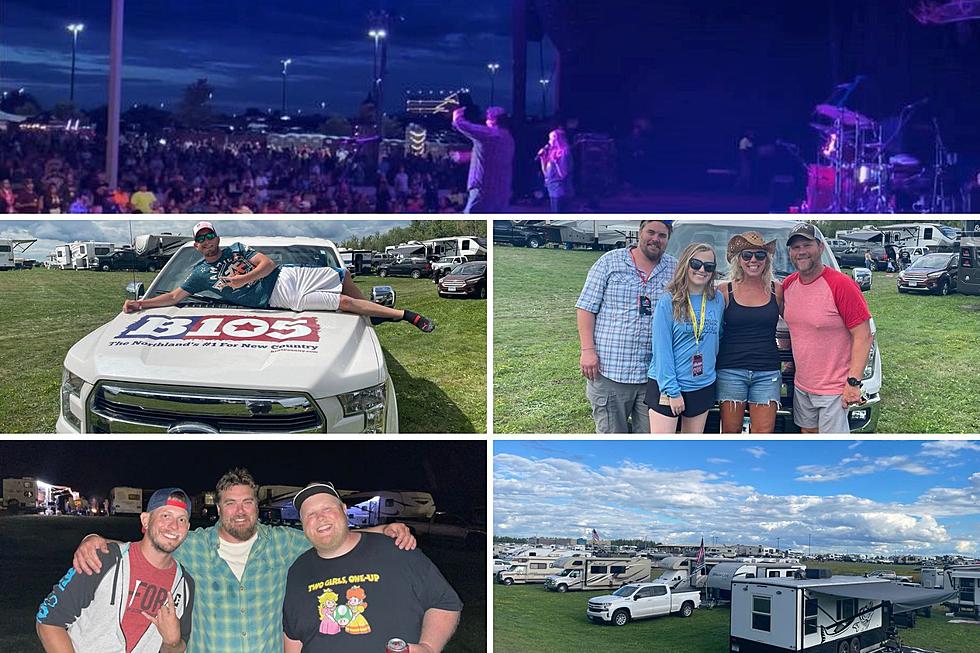 We Met A Lot Of Cool People + Had A Blast At Our First Grand Country Nights
Ken Hayes
Lauren and I were invited to come down to Grand Country Nights in Hinckley, Minnesota. It was our first trip for the two of us to the concert event. Headliners this year were Gary Allan on Friday and Justin Moore on Saturday. Tickets came with free camping and it was a country music village not far from the amphitheater.
We had a great time, and we met a lot of great people. Some were B105 Listeners, and some people were from all over the region. We had people coming as far as Chicago for this weekend.
Besides the headliners, there were other very talented groups. Blackhawk was as good as ever. Sawyer Brown still has all the energy they've been known for. Allie Colleen put on a fun show for her second year at Grand Country Nights. I was impressed also by Tigirlily, a duo from Ohio.
The weather cooperated, with only a passing thunderstorm before the show started on Friday. The rest of the weekend was perfect: warm and sunny during the day, and cool at night. The first night we actually were able to sit out in the campground and watch shooting stars from the Perseid Meteor Showers. What a way to end the night.
Everyone we met was nice and in a good mood. The crowd was of all ages and fans of both 90s country and new country. It really was a good mix.
Photos Of B105 At Grand Country Nights 2023
Wow, what a blast! We had a fantastic weekend of great country music and partying in Hinckley at Grand Country Nights. Here's a look at what the festival looks like, and some photos we took with fellow country music fans.