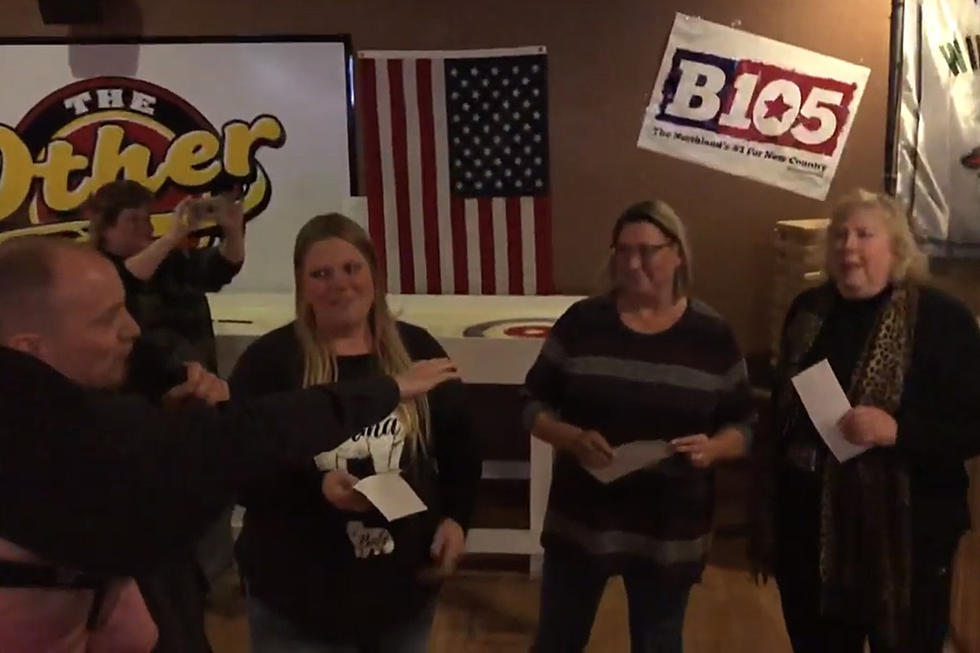 Watch Who Won Big At The B105 Free Money Payday Party
B105
Last night was the culmination of over a month of our B105 Free Money Payday Party contest. We gave away dozens of pairs of concert tickets to big shows like Kenny Chesney and Maren Morris. We also gave away cash during the contest with weekly payday winners, and we saved some big money for last night's party.
Huge thanks to the Other Place Bar n Grill for hosting another great event.  The food was great and the drinks were flowing. It was great to talk with all the listeners that we don't get to see often enough.  Also we were introduced to a new band, 'Black Dog Howling' and they were great! They played a wide variety of crowd pleasing country music.
Anyway, after we gave away a TON of tickets, we got to the point where we drew the cash prizes. If qualifiers found a blue ticket in their envelope, they knew they had a cash prize we'd draw at the end.  Here's how it ended up.
Congrats to our winners and thanks everyone for making B105 The Northland's #1 For New Country.