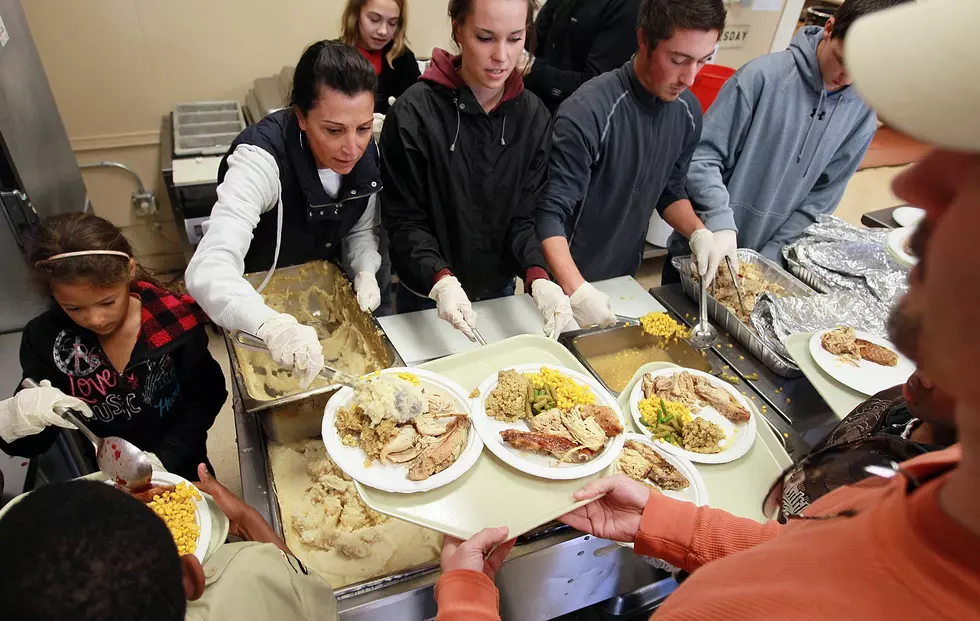 Volunteers + Donations Needed For Duluth's Thanksgiving Day Buffet
Getty Images
Thanksgiving is Thursday, November 22 and the College of St. Scholastic will once again present the free Thanksgiving Day Buffet to feed around 5,000 area people in need.
The Thanksgiving Day Buffet is at the Duluth Entertainment Convention Center from 11:00 a.m. - 3:00 p.m.  It is an amazing and massive undertaking that requires both plenty of volunteers and plenty of resources.
Volunteers are needed to prepare for and/or serve food at the buffet as well as assist with things like recycling, greeting and cleanup.
Monetary donations are also always welcome as feeding 5,000 people a good Thanksgiving meal does come at a significant cost.  All donations are welcome and very much appreciated.
If you can help either at the event or with a donation, please follow the link below to sign up online.
Also, if you are a shut-in, or know someone who is, organizers can arrange for a home-delivered meal on Thanksgiving Day.  Please call (218) 723-6484 and listen carefully to the directions. All reservations are due by Friday, November 16, 2018.