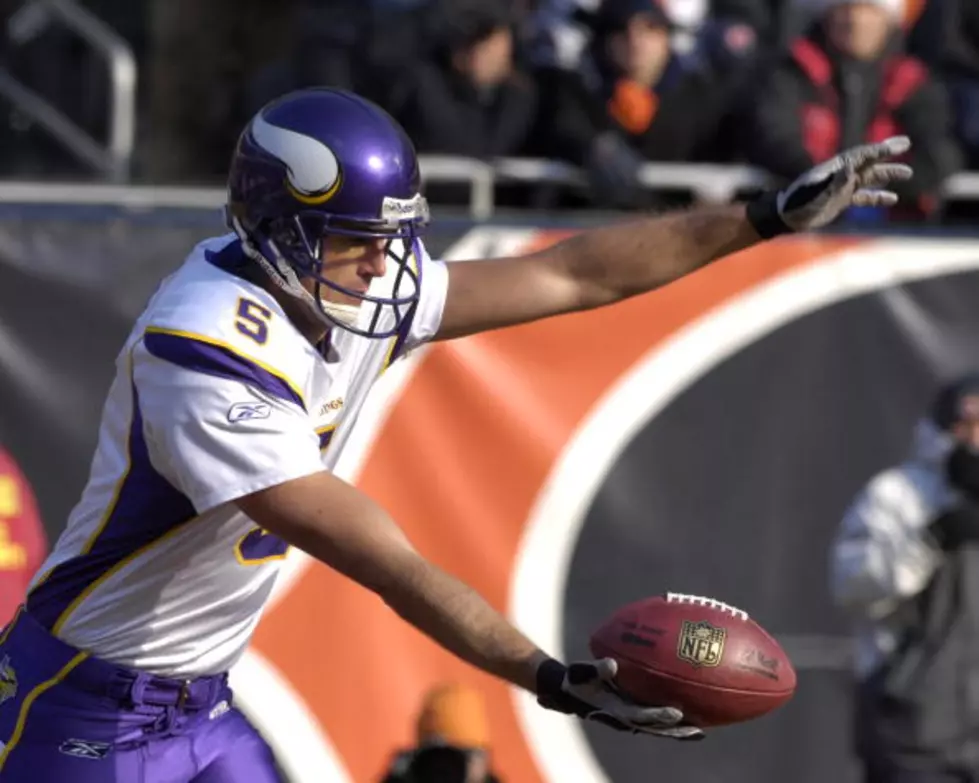 Vikings Release Punter Chris Kluwe
Photo by Al Messerschmidt/Getty Images
I remember following the NFL Draft this year and knowing that when the Vikings took UCLA punter Jeff Locke in the 5th round, that Chris Kluwe's days were numbered as a Minnesota Viking.  Today, the Vikings made it official.
StarTribune.com is reporting that Kluwe was given the news Monday morning at Winter Park during a meeting with General Manager Rick Spielman. Kluwe had been anticipating the move since the draft.
Locke participated in the team's three-day rookie mini-camp over the weekend and fared well enough for the Vikings to feel totally secure in selecting him. And that meant kicking the door open and sending Kluwe on his way.
This morning, on his Twitter account (@ChrisWarcraft),
Kluwe wrote
: "Thank you to all the fans, my teammates, and the Wilf family for the past 8.5 years. I wouldn't have traded it for anything."
I'm sure Chris will find another team soon.  Last year the Vikings did a very similar move when they drafted Georgia rookie kicker Blair Walsh, then released veteran kicker Ryan Longwell.
Walsh had a Pro Bowl rookie season, let's hope that Locke has a stellar rookie year as well for the young Vikings.