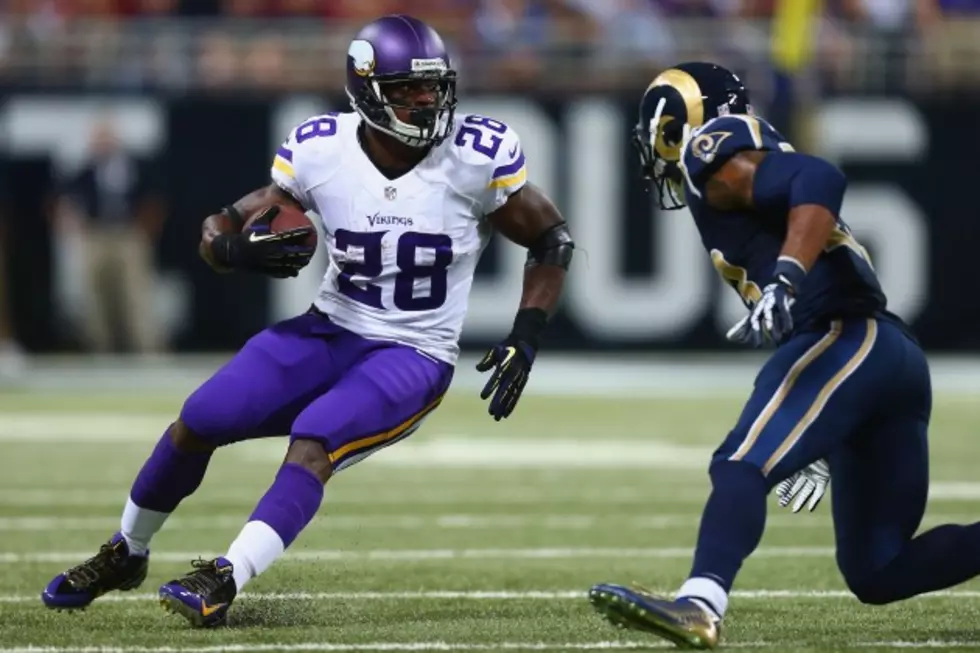 Vikings Have No Plans To Release Adrian Peterson [VIDEO]
Getty Images Sport
The Adrian Peterson saga continues, with his agent claiming that the Minnesota Vikings have no plans on releasing the star running back.  I agree with the Vikings on this, releasing Peterson would be giving in to the man whose behavior caused this whole mess.
As I stated in my open letter to Adrian Peterson, his actions started this and he should be able to understand how pictures of a beaten, bloodied 4 year-old might rub some people the wrong way.  The Vikings had to do something, but they never publicly ripped Peterson, they merely suspended him until the smoke cleared.
Adrian still has the chance to come back, make more money than others will pay him, and be in the Vikings fans favor.  However, with each passing day he is making himself look worse.
If he continues these tactics, I'd like to see the Vikings hang on to him this season, even if he doesn't play.  Better yet, he holds out and looks even worse, and the Vikings recoup some of that salary by fining him for every single team activity he misses.
The Vikings will get a running back in the draft and they can move on next year with a then 30 year running back who may not have played a down in two years.
It's not too late for Adrian to turn this whole thing around and look like the man we all thought he was.  The question is, who is he listening to?
Here is the latest from ESPN.com: