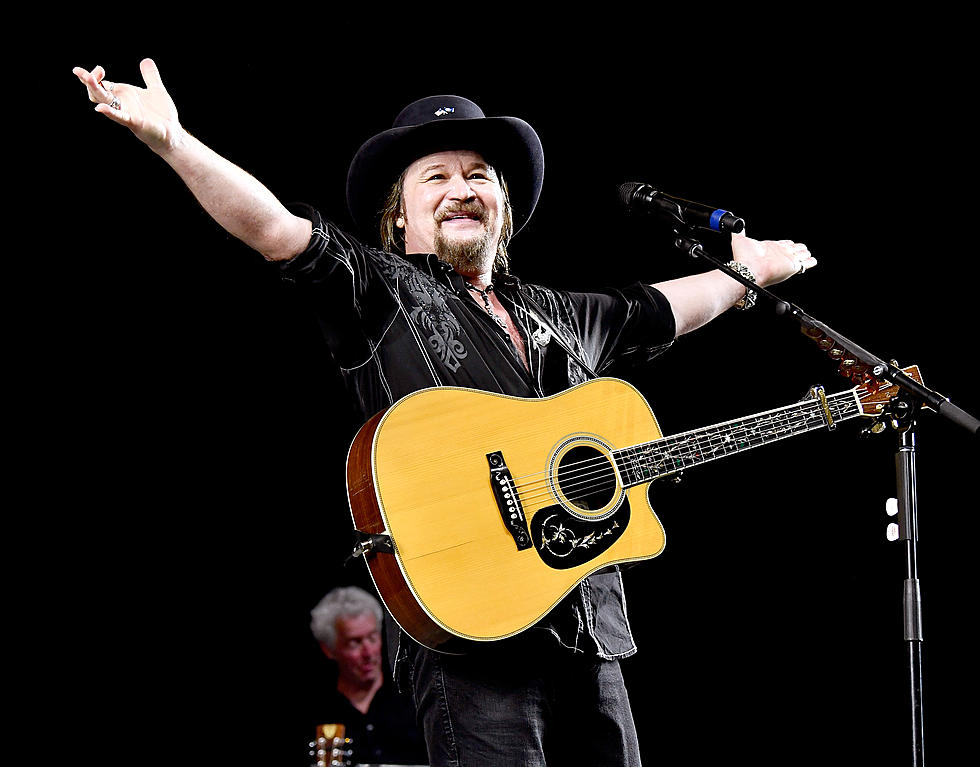 Travis Tritt Is Coming To Amsoil Arena In Duluth This Summer
Frazer Harrison
Northland country music fans, especially those with a special fondness for 90's era country, were greeted with good news Monday when the Duluth Entertainment Convention Center announced that a familiar face is coming to Duluth this summer to perform at Amsoil Arena.
The DECC announced on their official Facebook page that hitmaker Travis Tritt would be performing live in Duluth and tickets would be going on sale as early as this week.
According to his Wikipedia page, Travis Tritt Tritt has also charted more than 40 times on the Hot Country Songs charts, including five number one hits: "Help Me Hold On", "Anymore", "Can I Trust You with My Heart", "Foolish Pride", and "Best of Intentions". He also has 15 additional top ten singles.
Tritt has won two Grammy Awards, both for Best Country Collaboration with Vocals: in 1992 for "The Whiskey Ain't Workin'", a duet with Marty Stuart, and again in 1998 for "Same Old Train", a collaboration with Stuart and nine other artists. Travis has also received four CMA Awards.
However, he certainly hasn't been resting on his laurels as he's continued to put out albums as well as tour. He recently released "Set In Stone", an acoustic effort that is his first original full length album in over a decade. It features the debut single 'Smoke In A Bar'.
Travis Tritt will be at Amsoil Arena in Duluth on Sunday, July 10. Tickets go on sale to the general public at 10:00 a.m. on Friday, April 15. They can be purchased through Ticketmaster or at the DECC ticket office. Ticket office hours are Monday through Friday from 8:00 a.m. - 5:00 p.m.
There's also a special pre-sale you can take advantage of from 10:00 a.m. to 10:00 p.m. Just buy your tickets through Ticketmaster and make sure to use the password: COWBOY.
The DECC also announced that they're using the Travis Tritt concert to launch their new Fast Pass Beer Line Program. With the Fast Pass, they say fans can enjoy the show without having to stand in a long line for beer.
Anyone who's ever attended a concert at Amsoil Arena knows that waiting to buy beer can take far too long, especially when a show is well attended, so this cool new program will be welcome addition for Northland concert-goers moving forward.
This news, along with the recent announcement that Jake Owen is coming July 1 to Duluth's Bayfront Festival Park, is encouraging for country fans who have longed for concerts to return to the Northland.
See 50 Essential 90s Country Songs
12 Country Artists Who Should Play Duluth's AMSOIL Arena Post-Pandemic
We are long overdue for a country show at AMSOIL Arena in Duluth! Once concerts begin to get scheduled again at Duluth's largest indoor venue, these are artists who could realistically get booked to play a show there and the Northland would love them all.