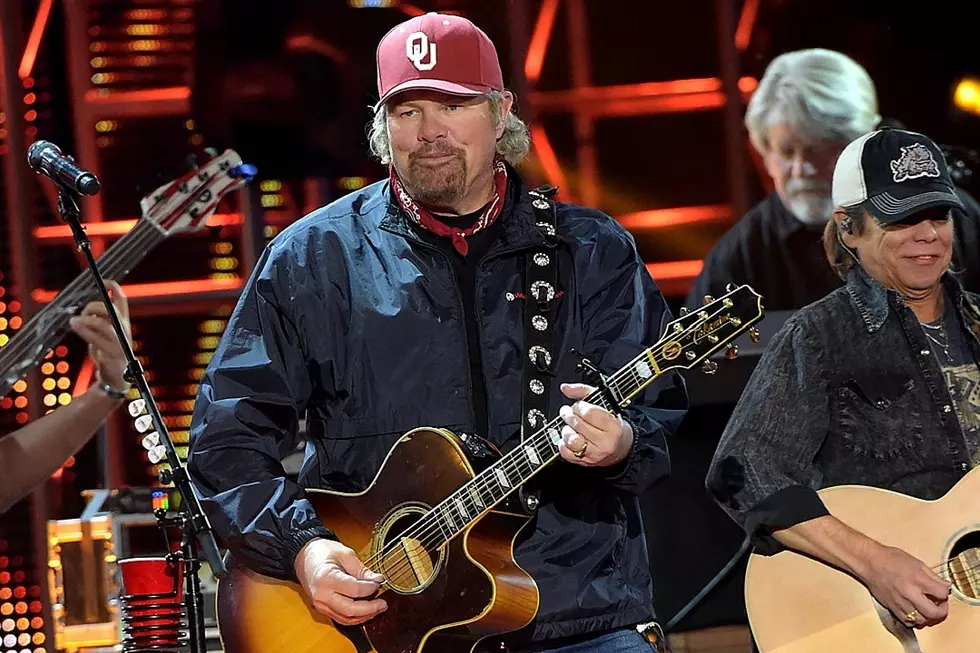 21 Years Ago: Toby Keith Hits No. 1 With 'How Do You Like Me Now?!'
Rick Diamond, Getty Images
Twenty-one years ago today (March 18, 2000), Toby Keith said plenty to his critics and fans when his single "How Do You Like Me Now?!" soared to the top of the charts. The song, which was the title track of Keith's fifth studio album, was the country star's response to people who said that he would never make it in the music business.
"A lot of people become successful after they've been told they won't ever be," Keith says of the inspiration for the tune, which he wrote with Chuck Cannon. "So people can relate to this. It can be about an old flame or a boss or a teacher -- whatever it means to each individual. It was a fun song to write."
"How Do You Like Me Now?!" stayed at No. 1 for five weeks and was the No. 1 song on Billboard's year-end Country Songs chart for 2000. The album of the same name also earned Keith two ACM Awards; he received Album of the Year as both artist and producer.
Still, in spite of the success of "How Do You Like Me Now?!" and its album, which landed in the Top 10 and sold more than one million copies, Keith struggled to find the creative freedom to release the kind of music he wanted to make; in fact, the Oklahoma native recalls having to fight his record label, DreamWorks, to release "How Do You Like Me Now?!" as a single. After DreamWorks shut down in 2005, Keith started his own label, Show Dog Nashville, later partnering with Universal South Records to create Show Dog-Universal in 2009.
"I won't be that guy that I was running from," Keith says of the reason for creating his own label. "I'm not going to go in and be the big fat guy with the cigar with his feet kicked up. I'm an artist, and I've got a big career that I need to go work. All I'm doing is changing the place that my music sells. You'll still go to the same stores. It will still be distributed by the same people. It will just be created and come through a different set of books. That's the only thing that changes."
Since he created his own label, Keith has notched eight Top 5 albums and more than 20 Top 40 singles.
This story was originally written by Gayle Thompson, and revised by Annie Zaleski.
Learn Toby Keith + Other Country Stars' Real Names:
WATCH: You Think You Know Toby Keith?