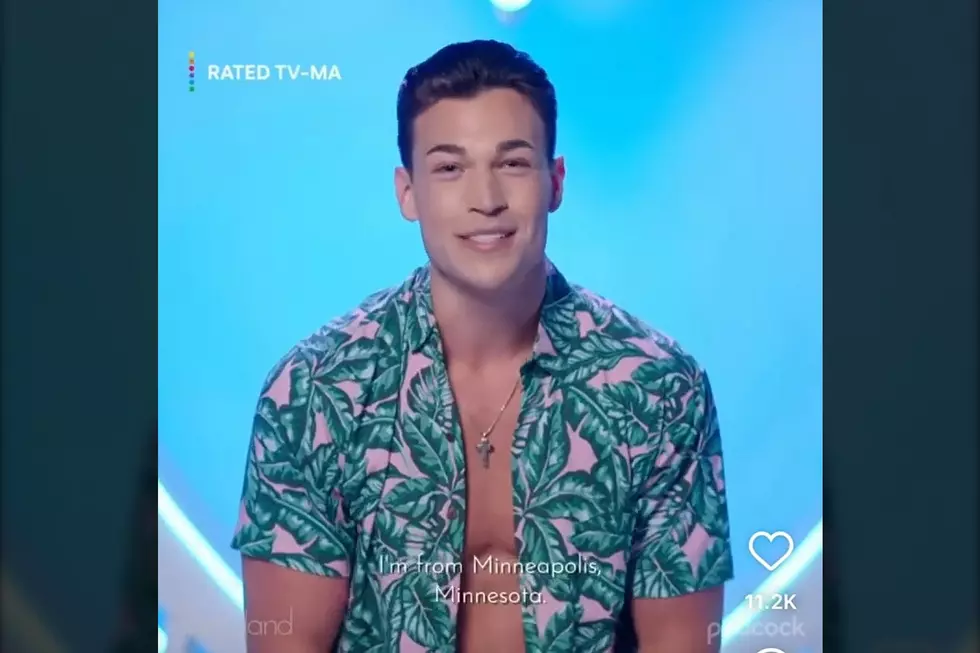 The Way This Minnesotan Says 'Ope' On National TV Irritates Me
E & VEE Via YouTube
One of the hottest shows on TV is 'Love Island'. This season on the US version is no different, however, the way one contestant says a favorite Minnesota word irritates me.
'Love Island' is a reality dating show that started over in the UK in the early 2000s and was revived back in 2015. By 2020 it was the most watched TV show among its target audience (16 - 34 year-olds). Since it has done so well, there have been many spin-offs of the show, including 'Love Island USA'. There are 21 different countries that had at least one season of the dating show. You can watch the UK version streaming on Hulu.
The US version debuted in 2019 to mixed reviews. Contestants compete to find love and win $100,000. There are numerous games, challenges, and drama throughout the season. The contestants are known as "islanders" and spend time in the villa during the entirety of the show (unless they get invited to "Casa de Amor"). Islanders are dumped by public voting and islander voting.
Let's talk about the Minnesotan on this current season. Andy Voyen is a self-proclaimed mama's boy and is a realtor from the Minneapolis area. According to his Instagram bio, he's also a model.
You can catch the show streaming on Peacock, but I want to talk about the way Andy says the famous Minnesota word "ope". I'm not going to lie, I get caught up in the reality TV drama every now and then and caught a few episodes so far. I love rooting for people from the Land of 10,000 Lakes, but I just can't get over how he says this word.
I've been saying "ope" for as long as I can remember and in Andy's introduction video he pronounced it "oop". I was flabbergasted and loudly said "say what now?". He said he's bringing his Minnesota nice to the show, his fun accent and said the word "oop" comes out of his mouth about fifty times a day. He then proceeded to say it way too many times that I almost shut my TV off. Check it out for yourself below, it is around the 6:18 mark:
I won't say any spoilers of this season so far if you want to check it out, but I am not a fan of the way he says 'ope'. If he somehow sees this, here is the proper way to say it:
10 Pick-Up Lines You Can Use To Impress A Minnesotan
Did you know these celebrities were born in Minnesota?