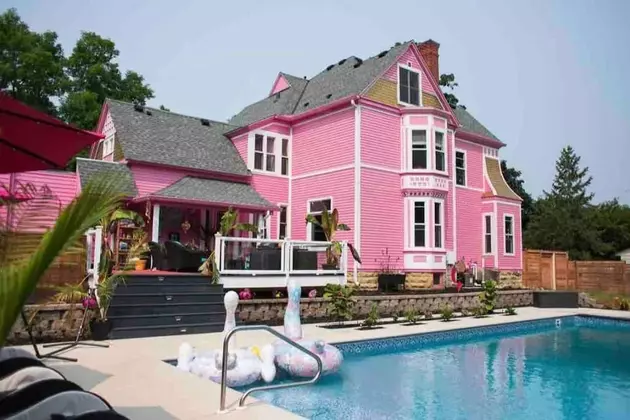 The Pink Castle in Wisconsin is Perfect Rental for Girls Weekend
VRBO/Host House Stillwater
If you're looking for a truly unique location for a girls weekend, or a bachelorette party, look no further than The Pink Castle.
Located just over two hours south of Duluth in Hudson, WI is the Pink Castle, built in the late 1800s, this mansion has been modernized and given a massive pink makeover both inside and out.
The Pink Castle can sleep 12+ and can accommodate 40 people for a large gathering around the heated pool or in one of the handful of themed rooms throughout the house. Renting the Pink Castle will set you back about $2500 a night, but if you spilt that cost up, it's pretty reasonable per person.
The rental looks outrageously fun, not only does the home have a pool, but there is also a 6-person hot tub, grill, and an indoor Jacuzzi. If you don't want to rent the house but just want to enjoy the pool, they offer a pool-only rental option. They even offer the option of adding a chef or bartender to your rental for an extra fee.
Rental Known as The Pink Castle is Perfect for Girls Weekend
It's like a Barbie house in real life, I don't think Barbie had a stripper pole installed though. This VERY pink estate is known aptly as The Pink Castle and it's ready to rent for your next crazy getaway with the girls.