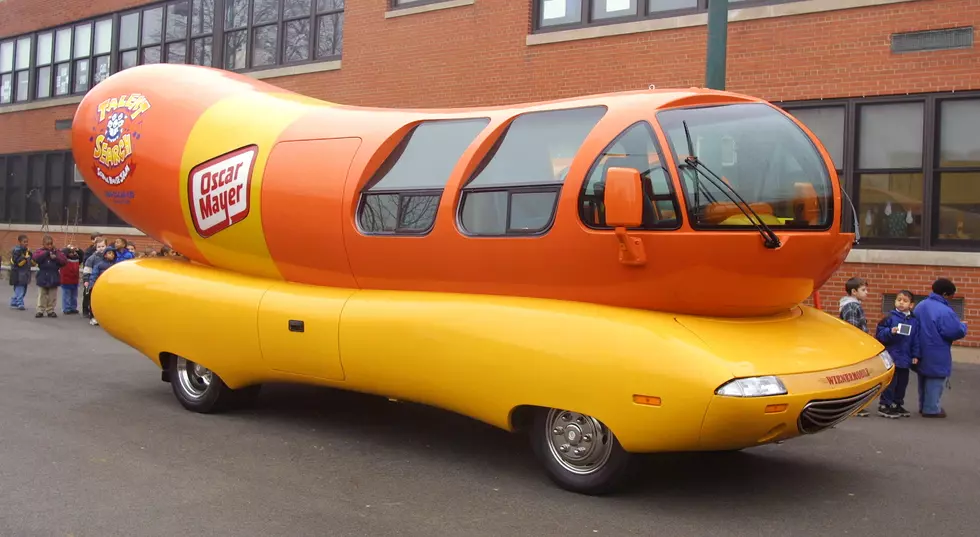 The Oscar Mayer Wienermobile Is In The Twin Ports For The Next Few Days
Photo by Tim Boyle/Getty Images
The Oscar Mayer Wienermobile pulled into town earlier this week and in case you missed it you still have a few more chances to check out this amazing ride. The Wienermobile is going to be in the area until August 10 before heading out to more towns in the Central Midwest. People of all ages have enjoyed getting a picture by the giant hot dog in a bun.
Zach Chatham is one of the Wienermobile drivers called "Hot Doggers" and he spoke with FOX21 saying "You get to just uplift people's mood all the time you'll see someone maybe on the side of the street they're not having too good of the day as soon as they see the Wienermobile it's an instant reaction of a smile and happiness cameras out."
Here is the schedule so far for our area:
Thursday July 30: Duluth Toastmasters-517 West Central Entrance 6:15-7:15 pm
Friday July 31: Glensheen Mansion- 3300 London Road 1:00-3:00 pm
Friday July 31: Wrenshall Community Night Out- 400 Alcohol Road,  5-7pm Wrenshall MN
Saturday August 1: Youth Baseball Game at Wade Stadium-101 N 35th Avenue West 11:00 am-1:00 pm
Tuesday August 4: Duluth Farmers Market- 214 East Superior Street  11:am-1:00pm
Enter your number to get our free mobile app
Six different Wienermobiles are out on the road all across the United States at any given time. They are always looking for "Hotdoggers" to drive the 27 foot hot dog and bun vehicle, so if you think you can cut the mustard you should apply. For more details about the history of this classic dog click here.
Best Places to Have a Picnic in Duluth