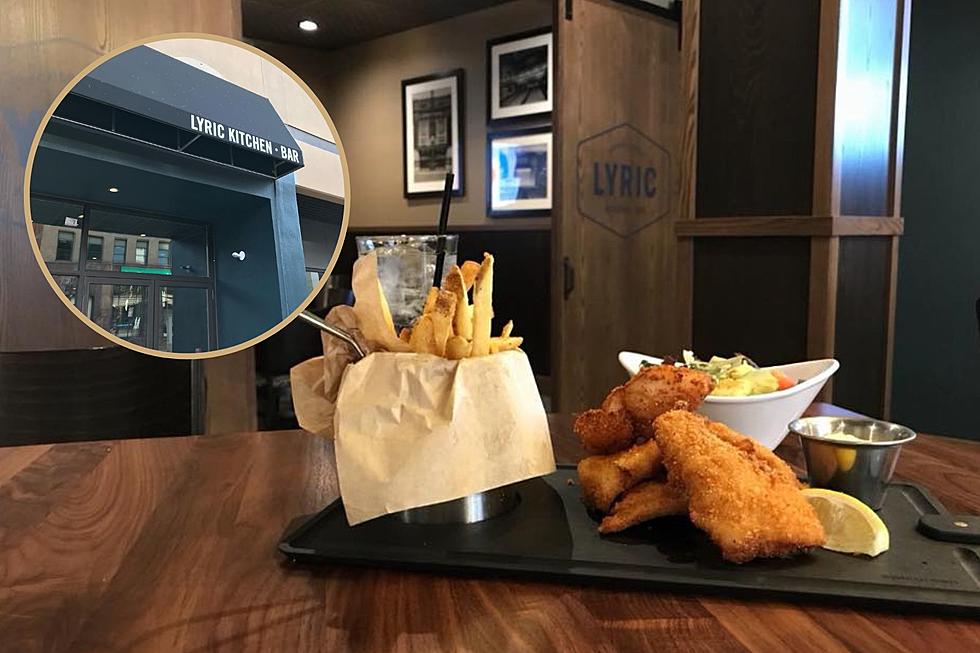 Downtown Duluth Restaurant Extending Hours In May
Courtesy of The Lyric via Facebook
This is great news, especially for those that work in downtown Duluth or visit often! The Lyric Kitchen Bar has announced that are extending their hours in a big way, meaning we have more opportunities to feast on their delicious food and sip on their cocktails.
The downtown Duluth spot, which is located along Superior Street in the Holiday Center, will now be open for breakfast and lunch again. They shared the news earlier this month on Facebook, writing that people had been asking for them to open for more than just dinner. It looks like they listened.
The Lyric will open for breakfast and lunch beginning on Thursday, May 10th. In the meantime, they are open at 4 p.m. each day for the dinner crowd. While details are mum for now, they have been offering sneak peaks of their breakfast and lunch menu on social media.
As for breakfast, get ready to feast. The breakfast menu will include things like buttermilk pancakes, Belgian-style waffles and chicken and waffles. They will also have all the classics on the menu, including eggs and toast, bacon, sausage and more. Wow!
The lunch menu also looks delicious, with offerings like poutine, cheese curds and potato skin at the ready. They will offer a handful of salad options, burgers and wrap options. Classics like mac and cheese, chicken tenders and a reuben are also on the new lunch menu.
I remember going to eat breakfast and lunch all the time here prior to the pandemic so I am very excited that they are opening all-day again. This is also great for those looking for another lunch option downtown or really anyone with an appetite. Yum!
Northland Restaurants That Should Be On Diner, Drive-Ins And Dives
7 Best Chinese Restaurants In Duluth & Superior
Where is the best place to get Chinese in the Twin Ports? We have a lot of options, but these 7 our the most popular in town.