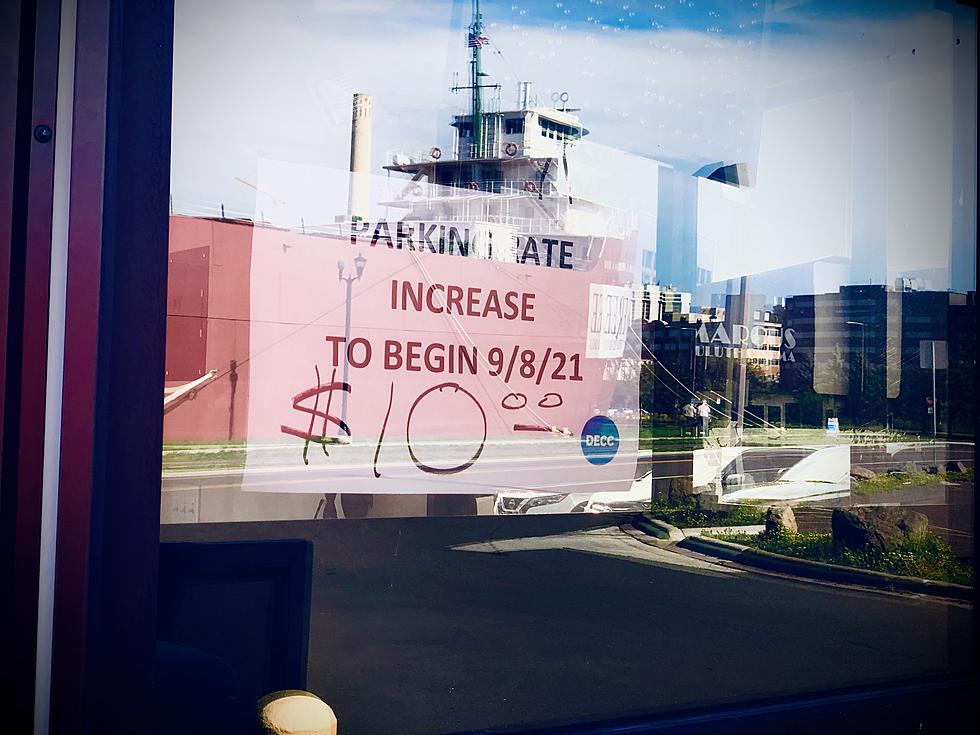 The DECC is Doubling the Price to Park Starting This Week
Tony Hart
If you're planning on going to an event at the DECC anytime soon, be prepared to pay more for parking, a lot more.
Signs posted at all the parking booths at the DECC are warning the public about upcoming price increase, the price will double from $5 to $10 starting on September 8th. That is a significant jump in pricing, and nothing I could find on any of their social pages or website warns the public about the upcoming change or justification for the dramatic increase.
This price increase comes just as events are starting to return, like the Haunted Ship, and the Duluth Fall Wedding Show, and of course the upcoming Bulldog Hockey season.
Marcus Duluth Cinema is also seeing increased traffic as Hollywood starts to release a backlog of movies, currently you pay for parking as you enter, so have $10 ready instead of $5, and you're refunded the price of parking inside the theater. I wonder if this will continue or if this new parking increase will impact the price of going to the movies?
Earlier this year, the DECC got $500,000 in grant money from The Minnesota Department of Employment and Economic Development as part of a $216 million economic relief package signed into law by Governor Tim Walz.
The DECC is also under new leadership, Dan Hartman, once the director at Glensheen, was named the new Executive Director in May and started the job in June.
The bottom line is, be prepared the next time you go to the DECC to pay the increased parking fee. Thankfully, if you don't mind walking a little, there are plenty of cheaper options downtown or in Canal Park, but I wonder if those places will follow the DECC's lead and also increase their prices, we shall see.
Jeff Bezos' Aunt Selling $6.9 Million Minnesota Home
The aunt of one of the wealthiest people in the world, Amazon founder Jeff Bezos, is selling her impressive
Lake Minnetonka home
.
13 Things You Never Knew That Were Invented in Minnesota
There are a handful of things that most Minnesotans know were invented in the state, like SPAM or Post-It notes, but did you know grocery bags with handles is a Minnesota invention? Let's take a look at some other little known Minnesota inventions.
Minnesota Castle on River Available for Nightly Rentals
Grab your suit of armor for an overnight stay in an incredible Minnesota castle.