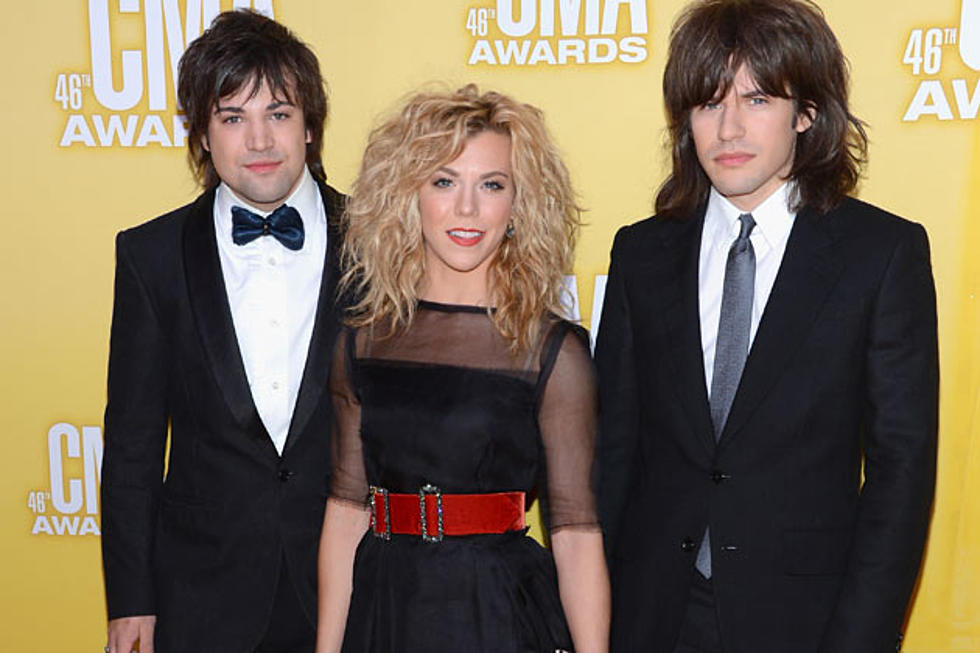 The Band Perry Appear on Travel Channel's 'Extreme RVs'
Jason Kempin, Getty Images
The Band Perry will appear on this weekend's season opener of 'Extreme RVs' on the Travel Channel. During the episode, viewers will get an exclusive look into the sibling trio's home away from home -- their tour bus-- which not only provides them a home on wheels, but also a mobile recording studio.
The custom-built bus was designed by Hemphill Brothers, who have been building custom coaches for decades. To come up with the perfect bus to meet all their specific needs, the trio worked closely with Trent and Joey Hemphill, the end result being the ride they are currently using for all of their tour stops across America.
"We love our new bus," says lead vocalist Kimberly Perry. "It's our home away from home. Our friends at Hemphill Brothers were so wonderful to work with!"
"Having our custom tour bus makes life on the road a lot better," adds Reid Perry.
The added perk of having access to make music while traveling went well with the full band, as well as the select group of writers they take out on the road with them from time to time. "The ability to write songs and demo them just got easier with the mobile studio," notes Neil Perry.
Look for 'Extreme RVs' to air at 9PM ET tomorrow (Sunday, Nov. 11). In other news for the Band Perry, their new single, 'Better Dig Two,' is already making a big impact at country radio, as well as on the digital downloads chart. Fans can pick up a copy of the single on iTunes or by clicking here.