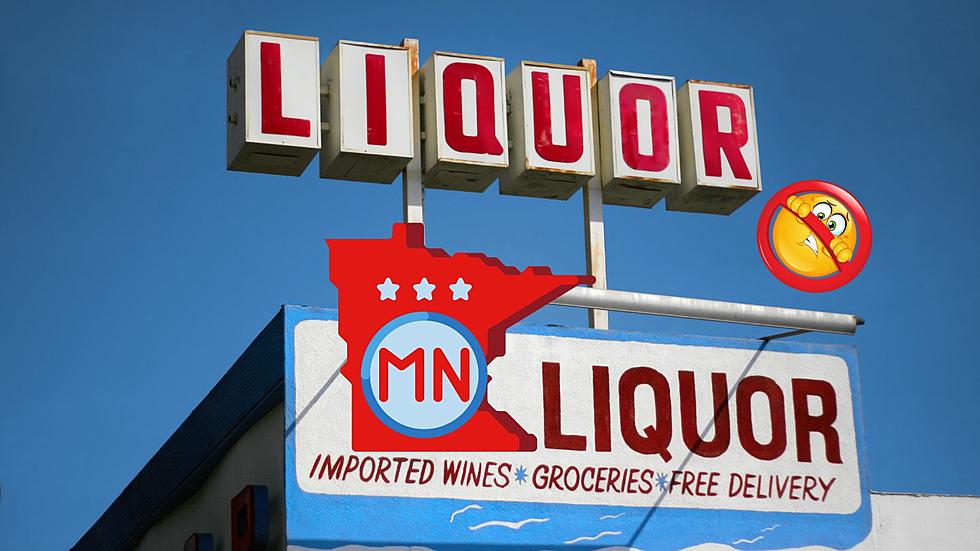 Thanksgiving One Of Two Days It's Illegal To Sell Liquor In Minnesota
Canva
The holiday season is here, and with that comes fun times gathering with friends and family to celebrate. If you're in Minnesota and your plans involve drinking alcoholic beverages, you'll want to make sure you plan ahead so you don't run out.
When it comes to off-sale liquor sales, Minnesota has a history of unique liquor rules when compared to other states. For example, for years off-sale liquor sales weren't allowed on Sundays in Minnesota.
That finally changed in 2017 when former Governor Mark Dayton signed into law a bill allowing for the sale of alcohol from stores on Sundays between the hours of 11 a.m. and 6 p.m. Sunday, July 2, 2017, then became the first Sunday that Minnesotans didn't need to head to a neighboring state for booze.
While that was a landmark day, there are still other times when Minnesota state law prohibits or limits the sale of "intoxicating liquor".
While Minnesota does not prohibit off-sale liquor sales on Christmas Eve, they do restrict it. Normally, off-sale liquor sales are allowed between 8:00 a.m. and 10:00 p.m., Monday through Saturday, however on Christmas Eve no sales are allowed past 8:00 p.m.
There are also two days on the calendar when off-sale liquor sales aren't allowed at all within the state. One of those days is Thanksgiving Day and the other is on Christmas Day. If you're in Minnesota and need something like a bottle of wine or some brandy for your Tom and Jerry on either of those days, you'll need to head to Wisconsin where off-sale liquor sales are allowed.
The moral of the story for Minnesotans is to make sure your liquor cabinet is stocked for the holiday season or be prepared to head to Wisconsin or sit at a bar, where the laws are different.
What Are the Signature Drinks From Every State?
LOOK: Here are copycat recipes from 20 of the most popular fast food restaurants in America