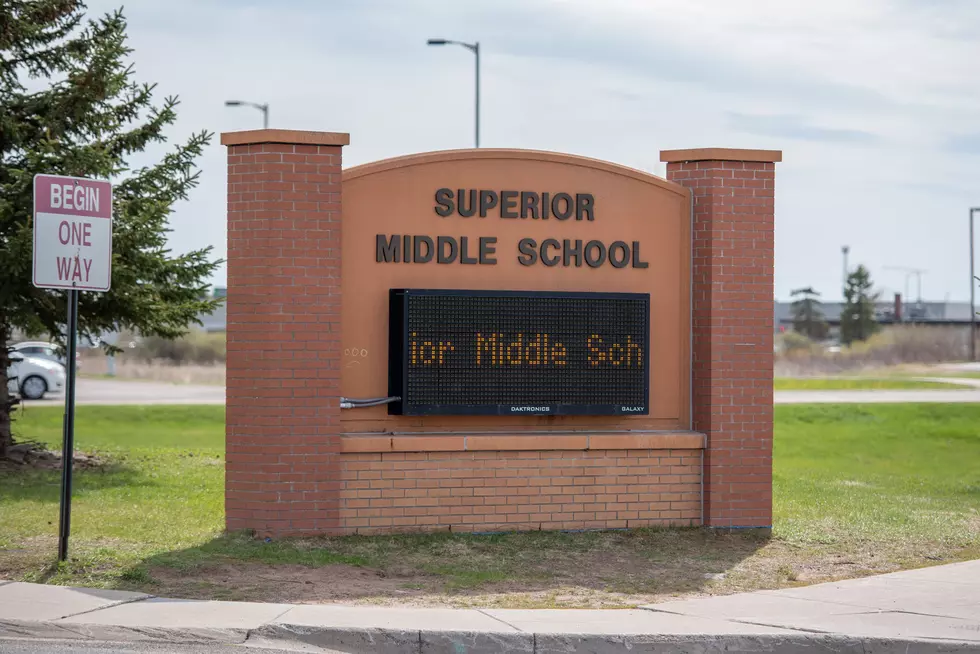 Superior Schools Will Remain Virtual Until At Least The Start Of 2021
Nick Cooper - TSM Duluth
When Superior Schools went all virtual earlier this month they said the earliest kids would return would be November 30th, that date has now moved back.
The district notified parents today that schools "will remain with all virtual learning through the December holidays." The change is due to the dramatic increase in cases during the last few weeks.
When the school year started the district said that it was watching the number of COVID-19 cases per 10,000 people in Douglas County, they warned that schools might go all virtual if that number hit 50, today that number is 113.1 cases per 10,000 within a 2-week period, more than double the number.
The district said that early this fall the county was averaging 5 - 10 new cases per day, the latest stats say that right now there are about 40 cases a day.
Enter your number to get our free mobile app
District Administrator Amy Starzecki said in a letter to parents, "I see the daily battles with distractions in the home (TVs, phones, video games, etc.). I feel frustrated with the daily reminders of practicing good digital citizenship and completing academic tasks. Additionally, we know schools provide much more than learning, such as social experiences, exercise, nutrition, and mental health support. We all want our kids back in school as soon as possible. The effects of this pandemic will be felt for many years to come."
Starzecki says that if numbers remain high that the district will "administration and the school board will be considering possible modifications of the virtual learning plan."
In the meantime, meal service will still be available from the School District of Superior Food Service & Transportation Departments via curbside pickup, mobile sites, and rural bus routes, you can get more information about the food service here.
Supplies and Tips To Help Your Child Adjust To Attending School From Home