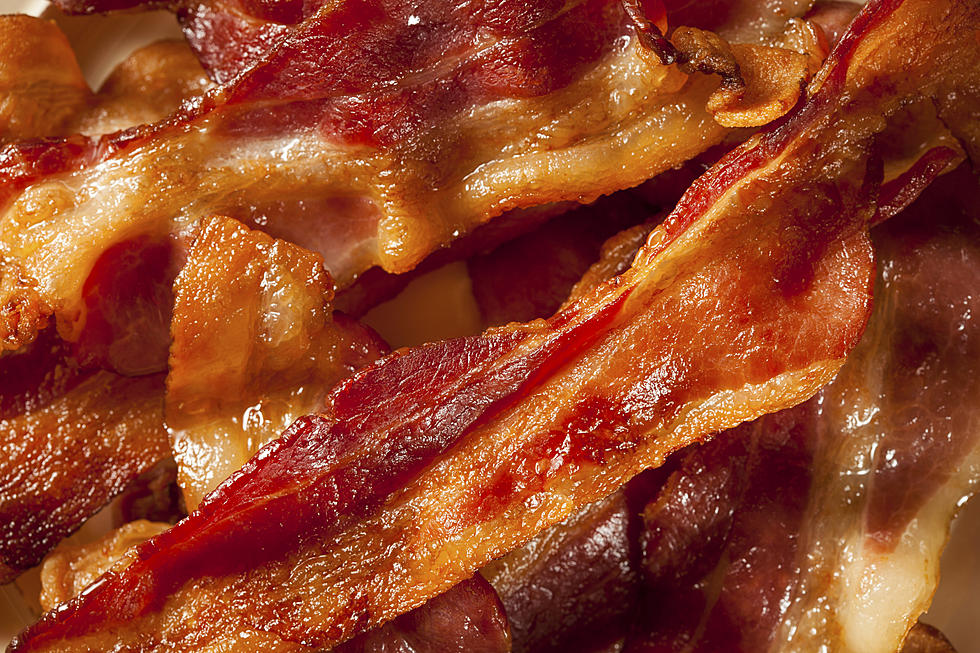 Restaurant All About Bacon To Open In Minnesota
bhofack2 ThinkStock
A small restaurant chain called Bacon Social House is expanding from its Denver home and opening a restaurant in Minneapolis this May. The mission of the restaurant is to bring together bacon lovers with a community feeling. The food sounds pretty good too!
It's an eatery and bar so there will be drinks served as well. They have a brunch menu and a dinner menu with some pretty mouth watering items featured such as the Costa Rica Benedict featuring smoked pork belly, poached eggs, jalapeno cornbread, and chipotle hollandaise sauce. Or how about the Whole Hog Omelet which is just loaded full of pork including pulled pork, bacon, ham, and cheddar cheese served with sourdough toast.  There's so much more on the menu too for everyone including vegetarian and gluten free options. There's burgers and salads too!
This also looks like the perfect place to get a fancy Bloody Mary, as they feature 5 different kinds, including a traditional with all the fixings. YUM!
As for the dinner menu, you have the option to order a BACON FLIGHT! Seriously, it's a strip of their favorite current bacons for you to try. How cool is that.
The Bacon Social House restaurant is slated to open this May in the Thresher Square Redevelopement in Minneapolis, according to BizJournals.