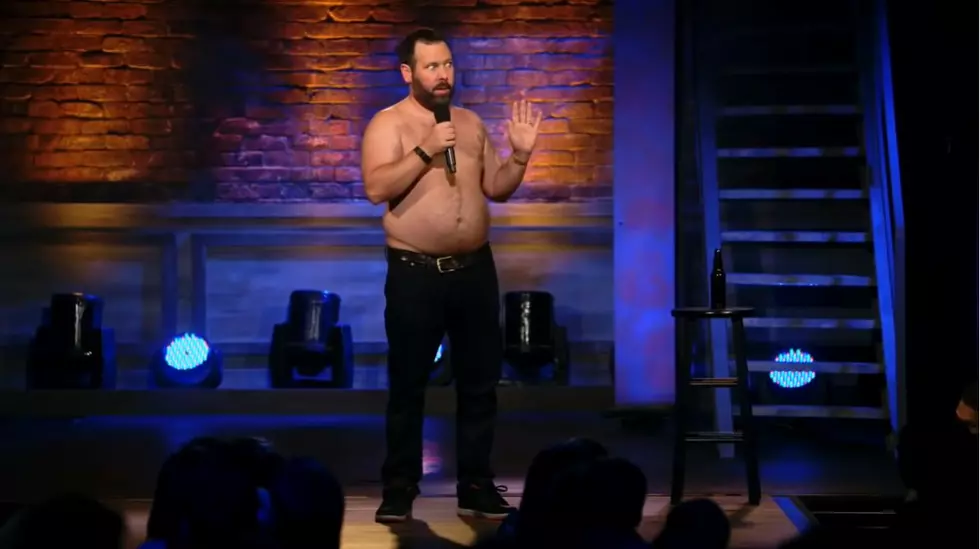 Renowned Comedian Gives Duluth A Shoutout On Social Media
Bert Kreischer via YouTube
After doing two shows in Duluth, a renowned comedian gave Duluth a shoutout to thousands of his followers on social media.
Duluth has gotten pretty lucky with celebrity sightings lately. From TV star and actor Joel McKinnon Miller, to TV star and actress Katie Lowes when she was in town filming 'Merry Kiss Cam'. Of course, that movie will premiere this week on Hulu for Northlanders to tune in and see how their town looks on the big screen.
The most recent celebrity was singer and actress Cristina Milian was in town filming a movie called 'Body Language' and even started a Duluth Diaries on social media.
Stand-up comedian Bert Kreischer, otherwise known as 'The Machine' was in Duluth for his The Berty Boy Relapse Tour. He performed two shows (one at 7 pm and one at 9:30 pm) at the DECC Symphony Hall on Tuesday night (11/15). He even shared a video on his social media about his arrival in what we call home.
He went out to eat in Duluth, and a lot of commenters on Facebook said he went to Pickwick. The funny man even did some shopping in Downtown Duluth.
I happened to be at his late show in Duluth. As soon as he took his shirt off (which is his schtick), a few gentlemen in the front row threw some dollar bills at Bert. Originally Bert told the men that he appreciated the money, but told them to take it back.
Well, it looks like Bert took the ones after all. He shared a video giving the men from Duluth a shoutout while he used the money they threw at him:
You can check out a trailer for his new movie 'The Machine' below and a snippet of one of his most iconic bits as well (heads up, there is some language in the clips):
18 Celebrities You Could Run Into In Duluth, Minnesota