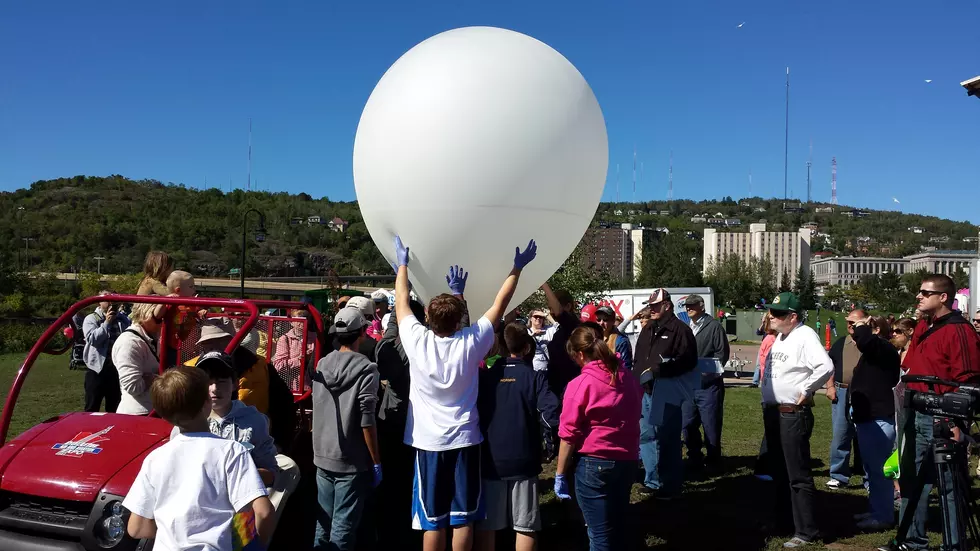 Piedmont & Marshall Students To Launch Weather Balloons Oct. 29
Photo Courtesy of Kern & Kompany
Piedmont Elementary and Marshall School students are teaming up to launch high altitude weather balloons on Thursday October 29, 2020. Both schools will coordinate their launches to occur at the same time from two different parts of the City of Duluth.
This is all a part of the "High Altitude Weather Balloon Project" that is being co-sponsored by St. Louis County and Essentia Health. Other sponsors include Kern & Kompany, The Duluth Airshow, Arrowhead Printing, Waste Management, and MIX 108.
Enter your number to get our free mobile app
The science teachers plan to both share and compare data from the launches. These balloons are the same kind that NASA uses for high altitude research. Students have prepared a series of experiments using the platform on the balloon. Cameras, weather computers, data monitoring, and GPS unit have all been installed on the platforms for the balloons. They also have a radio antenna to live track the balloon, along with a parachute to bring the payload back to earth safely. The balloons are expected to reach 120,000 feet into the stratosphere. That's roughly 3-4 time higher than commercial airlines fly.
Both schools will be launching their balloons at 1:00pm. Piedmont will launch from Church Field behind the school. Marshall will launch their balloon from the football field below the school.
Last year we shared the story about how they captured video using a gopro and compiled it into a YouTube video. It's pretty neat to see what actually will happen tomorrow. Teacher David Johnson from Marshall says this is something that this is the most anticipated science project of the year for students.
"This is the highlight of our science classes each year and we are so grateful to St. Louis County and Essentia Health for creating an opportunity that we couldn't do without their support.  Not only are we able to do this, but several other schools across the region are also participating and this opportunity has brought our science community and students closer as a result of the excitement generated by the project."
10 Major Winter Weather Events In Northland History