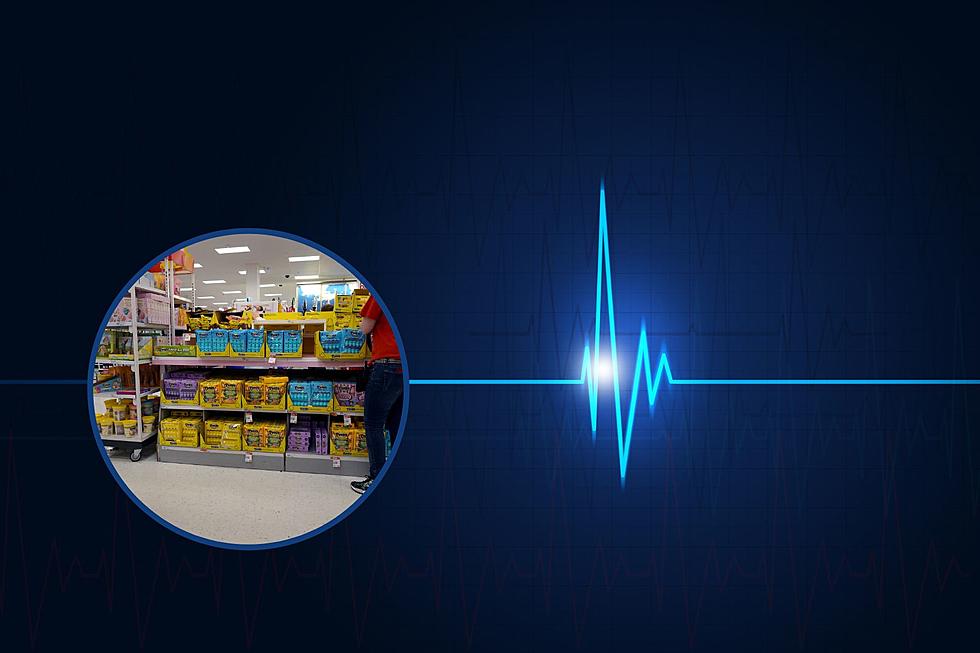 Candy Sold In Minnesota + Wisconsin Linked To Cancer
Courtesy of alexaldo / Joe Raedle, Getty Images
Many of us love going to our local Target store after a big holiday for the clearance candy. After major holidays like Halloween and Easter, there are tons and tons of shelves filled with delicious treats at a discount. However, based on a new study, you may want to skip the Peeps this time around.
At the very least, you may want to skip the red and purple ones. Why? Because those particular colors contain something called Red Dye 3. This is a carcinogen, which is by definition, something that causes cancer.
This fact has caused an outrage of sorts, with Consumer Reports asking people to sign a petition to get the company that sells Peeps to stop using Red Dye 3 in their product. Consumer Reports says this shouldn't be a major issue since there are other options available to the company that are not a major threat like Red Dye 3.
The petition is available for signature now and at the time of writing, is just about one-thousand signatures short of the goal of thirty-thousand signatures. On the petition page, the organizers argue that we shouldn't be eating anything that has been "banned by the FDA for use in cosmetics since 1990" today.
Have you purchased Peeps lately are worried about which ones may be impacted by Red Dye 3? The dye should be on every label but you can also refer to this list. The following Peeps flavors contain Red Dye 3:
Any red or purple Peeps
Pink Marshmallow Chicks
Pink Marshmallow Bunnies
Lavender Marshmallow Chicks
Lavender Marshmallow Bunnies
Hot Tamales Marshmallow Chicks
Party Cake Peeps
Fruit Punch Marshmallow Chicks
Wildberry Marshmallow Bunnies
CBS says the company which makes Peeps, Just Born Quality Confections, sent them a statement about the petition and the use of Red Dye 3 in their Peeps. The statement says that they are following FDA regulations and only use ingredients from suppliers that practice "high quality and safety standards" in their products.
I am guilty of buying clearance candy and to be honest, I don't really check the labels on it too much. This has definitely changed my mind about that. I have become more conscience of these things over the past few years and this only made me want to look into labels more.
Things To Know For Your First Time Donating Blood
Donating blood can save lives. It's really important to donate if you meet the eligibility guidelines. If you've never donated before it might be overwhelming. Here's some information to help you get started.
KEEP READING: See 25 natural ways to boost your immune system