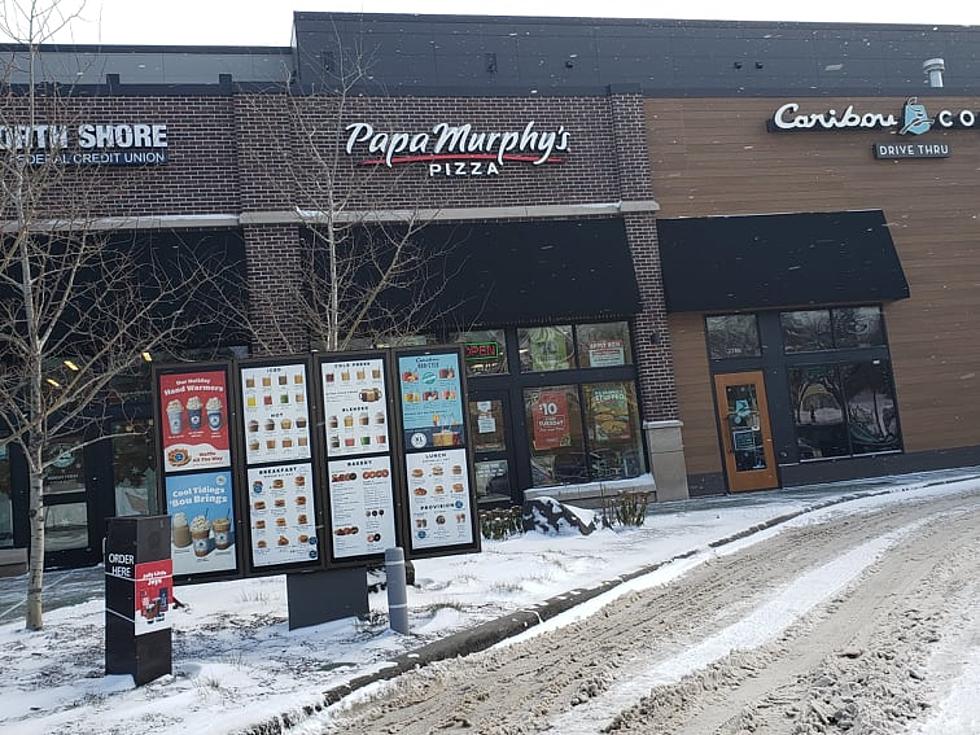 The Papa Murphy's Pizza On London Road In Duluth Is Permanently Closing After Five Years
Photo: Jeanne Ryan/TSM Duluth
Papa Murphy's Take 'N Bake Pizza chain is not your ordinary restaurant in that everything you order is to go and you cook their pizzas at your home. So what is the advantage of getting pizza from them? According to PapaMurphy's.com they use fresh ingredients including made from scratch dough. You can choose the crust, sauce and when you want to cook it and eat. And no cold delivery pizza in a box, which in this day in age is generally not the case since delivery drivers has insulated bags to try and keep your pie nice and warm.
As of today, there are  Six Locations Papa Murphy's locations in the Twin Ports, Four of them in Duluth; West Arrowhead Road in the Kenwood Shopping Mall, London Road below the Endi Apartment Complex, West Central Entrance, and Grand Avenue, In Superior you can find their location on Tower Avenue. But And on South Highway 33 in Cloquet. But very soon that number will be down to Five.
Every time I have gone into one of their locations it is always busy, the staff is very friendly and the pizza is delicious, especially one of their specialty pizzas. So why is the location on London Road closing? I spoke to Jameson the shift leader at the Papa Murphy's on London Road and I said that I had heard they were closing to which he responded, Yes that is true. They will be permanently closed on January 5, 2022.
According to Jameson the reason for the closure of this particular location is that " their  lease is up after having been at that location for the last five years and also parking is a problem."  When I asked if this particular store will be set up at a new location he replied that he was not sure.
For fans of Papa Murphy's Take 'N Bake Pizza if you reside on the East end of Duluth your future option will most likely be to go to the Kenwood location on  West Arrowhead Road. I would call ahead with your order, that location is very popular among the college kids in the area. Or you can have your pizza delivered to your door through Food Dudes, Door Dash, or Post Mates.
5 Fast Food Restaurants That Need to Come to The Twin Ports
Top Jobs in Duluth